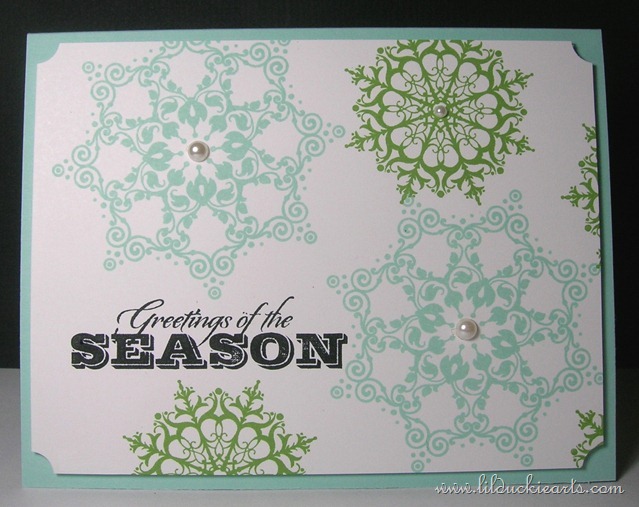 Hello!
Happy New Year to you! 2013 is looking great from where I'm perching on my computer chair. Major housecleaning still needs to happen, but that's besides the point. I'm heading back to work part-time, and am really looking forward to getting back into teaching! Luckily L's been enjoying spending days with her aunty, so there's not too much drama there.
We had a great Christmas full of family and friends and many late nights (yawn). Now I start my test of how long the tree stays up. I can't be bothered to take down the prettiness of sparkly Christmas lights, so it all depends on when Nathan's driven to it. For him, it seems to be a balance between not wanting to do the chore, and being sick of all this Christmas stuff. He's got a strong chore aversion ;-) I think last year it was late January/early February before the tree came down!
In that spirit, I have one last holiday card to share with you. I just love the elegance and simplicity of these snowflakes. This card only takes about 5 minutes to make!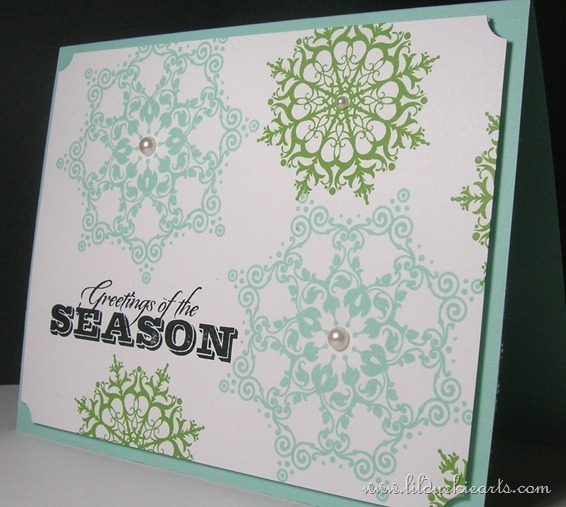 Materials:
Whisper White and Pool Party Cardstock.
Pool Party, Gumball Green, and Basic Black inks.
Snowflake Soiree Stamp Set.
Ticket corner punch (disc), and Pearls.