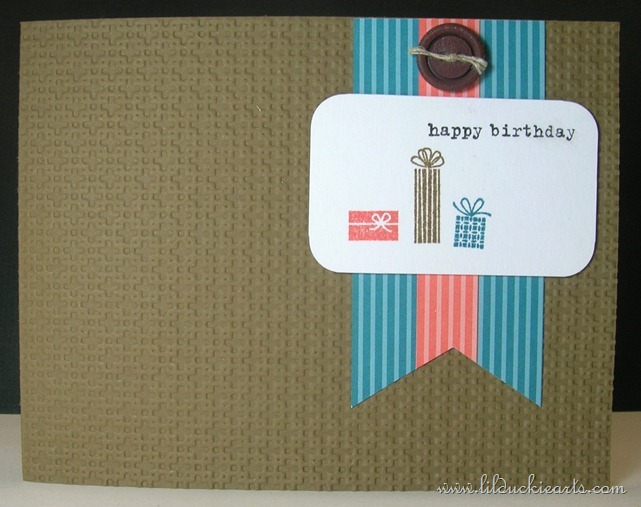 Hi there,
How are you dealing with the time change? I never thought much of it, other than cursing the darkness that comes sooner than it needs to in fall and winter. Can't we just keep daylight savings year-round?
Now, with a baby, I'm much more aware of the little effects of setting the clocks back an hour. Even though we put Lila to bed an hour later, she hasn't figured out that she should also wake up an hour later. Ummm, someone write her a memo. Thanks! On top of this, she's added an extra wakeup, and is usually down to one nap per day. This makes for one frazzled mama.
During nap times I make cards! Like this one. It's great for boys, hence the boy colours and texture.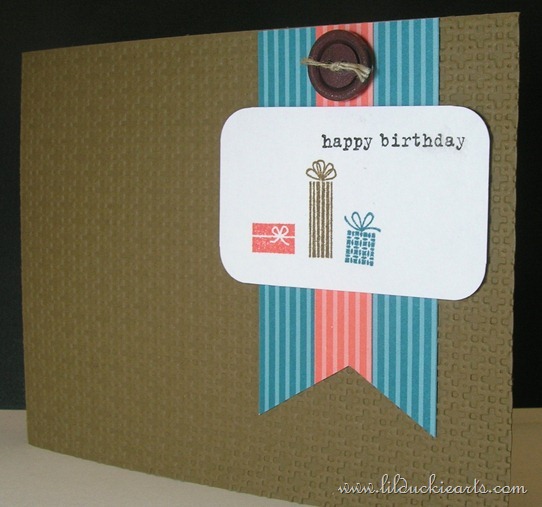 Materials:
Whisper white and Soft Suede cardstock, In Color DSP, Soft Suede, Basic Black, Calypso Coral, and Island Indigo Inks.
Owl Occasions stamp set.
Button, Linen Thread, BigShot, and Square Lattice Folder.