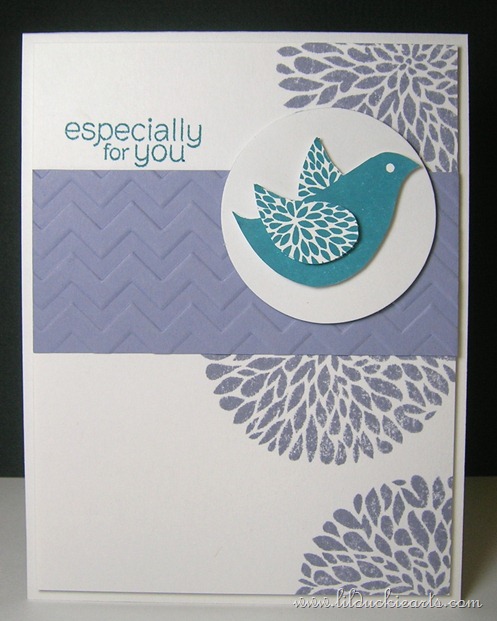 Sick husband, sick baby.. or is that sick baby, sick little one? Either way, it's a house full of woe and kleenex. Fingers crossed that they're on the mend, that I'll be getting more sleep soon, and that I don't catch this dang cold! I'm pretty sure that's within the abilities of the finger-crossing charm, right?
I've been attempting to play ultimate, and re-learned a golden rule: always warm up before sports. I was feeling pretty tired and cold, so I figured I'd just skip the warm-up like so many others seem to be able to do. No good. First sprint up the field and I pulled my quad. You'd think I'd know by now that my quad gets mad if I don't warm up. Next game, I thought it was healed enough to play. Nope, no good. Instead, I just made sure I was out cheering my team on way past my bedtime, trying to stay warm. They won, so the cheering must have paid off!
Next week? Definitely playing with a fully healed quad muscle. Truth.
I made you a card! I've been meaning to use this pretty Betsy's Blossoms set for a while. Here's a clean and simple way to use it.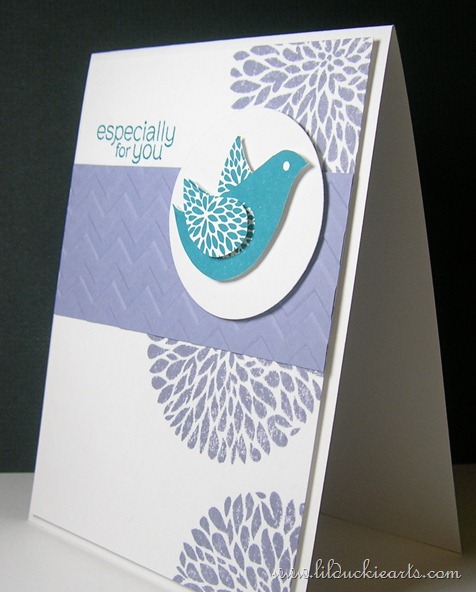 Materials:
Wisteria Wonder and Whisper White cardstock; Wisteria Wonder and Island Indigo ink.
Betsy's Blossoms and Made For You stamp sets;
Big Shot and Chevron Folder, and Circles #2 Originals Die.