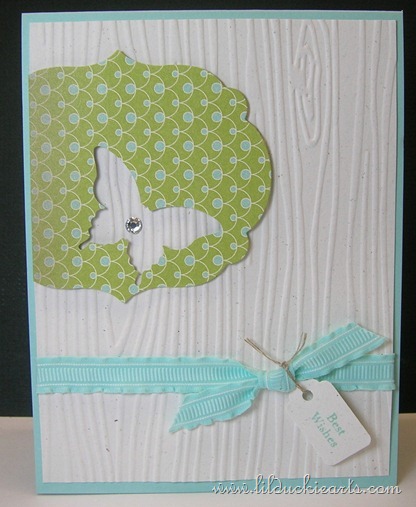 Canning! It's on my mind. Of course, now an afternoon project takes several days for me to accomplish, since I'm now running on baby time. I just started a giant batch of crab apple jelly. I think I'll add some rosemary and garlic to some of it for an interesting cracker and cheese side, like on Family Feedbag. Doesn't that sound so tasty? And a balsamic hot pepper one? Yes please!
I suffer from the I waaaaaaant to do eeeeeeverything syndrome. It's bad. Why can't I make 15 different types of jams all right now? Never mind that I won't actually eat them all. I just want to make them all.
On the same vein, I took a workshop on cheese making. I've always known I could easily make my own ricotta and mozzarella, but I needed an extra little push to get myself started. Now I have it, and I'm excited to make my own little batches! That little push came in the form of the rennet that was included in the class. Hooray! Now I want to make all the cheeses!
And all the cards. I should use all my punches to make this card in a million different ways, right? And oh, how I love that woodgrain texture!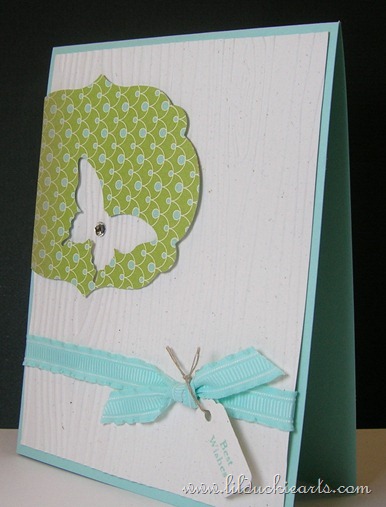 Materials:
Pool Party and Naturals White cardstock.
Butterfly and tiny circle punch. Big Shot and Woodgrain Textured Impressions Folder.
Pool Party ruffled ribbon and Linen Thread.
Jewel