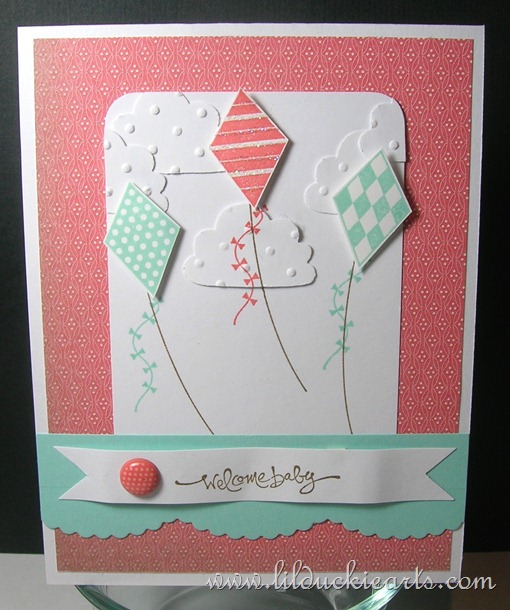 It seems like there's a lot of babies happening. Maybe I've just hit that stage of life, similar to lots of weddings happening all at once. The weddings have slowed down a bit now, and the babies have started coming, and of course I have to send cards to the families!
This card is a fun combination of Pool Party and Calypso Coral, along with a great new stamp set in the current Occasions Mini Catalogue.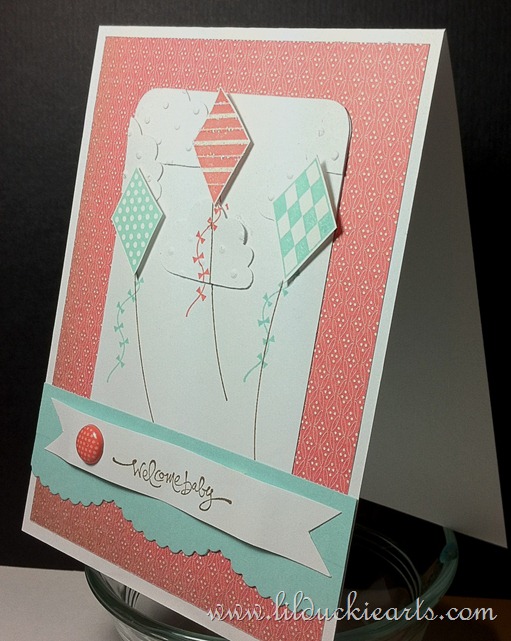 We've got the Send Me Soaring stamp set, where I've cut out the diamonds of the kites and popped them up. I also added some glitter to the middle one. The clouds are just done by using my Perfect Polka Dots Textured Impressions folder then punching out cupcake tops, using the Cupcake Builder Punch. Cool, right?
The welcome Baby stamp is from my very favourite sentiment set – Short & Sweet.
More baby cards to come, I'm sure!