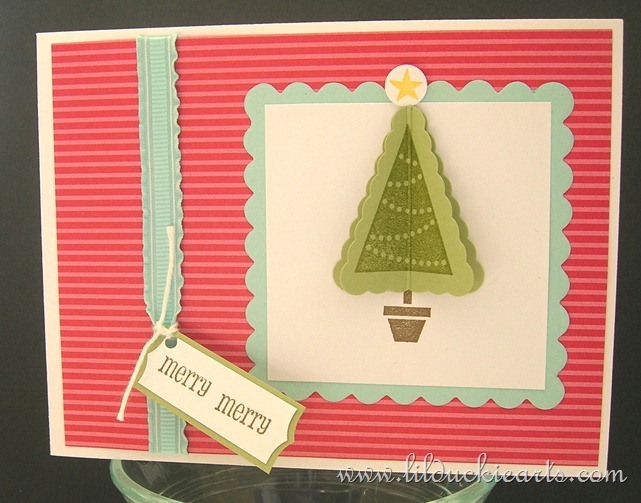 Hello, lovelies!
Mid-October? What happened? Halloween's coming up.. and then Christmas, New Years, and BABY! I'm so not ready.. I have nothing ready, except for one pair of booties. Woah. OK, mini freakout over…
At least I have a card for you! These are from a recent class – some very much copied from fabulous cards on the internetz.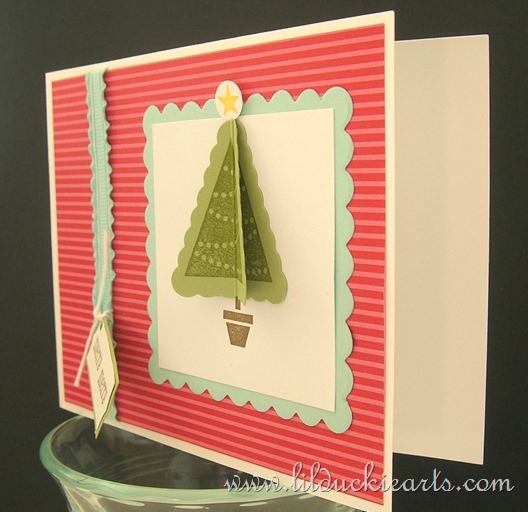 Neat idea for a 3D tree, eh? And hey, it's super simple! For the little tag I used the top/bottom of my Decorative Label Punch. Kind of tricky, but I just love how it turns out! You cut your 2 strips of paper, stamp on the white, then carefully punch each end by slipping the paper through the back side of the punch. Adhere to the green piece, then line it up in the punch and snip to the right size.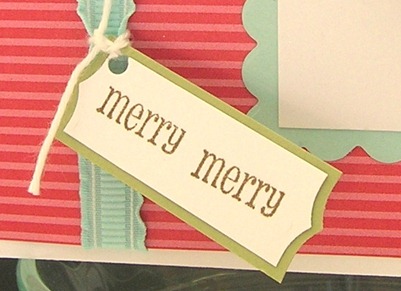 This is me trying to get a head start on my Christmas cards. I think I need like 50 of them.. probably more.. and I now have about 10. Let's do some Christmas card classes, friends!