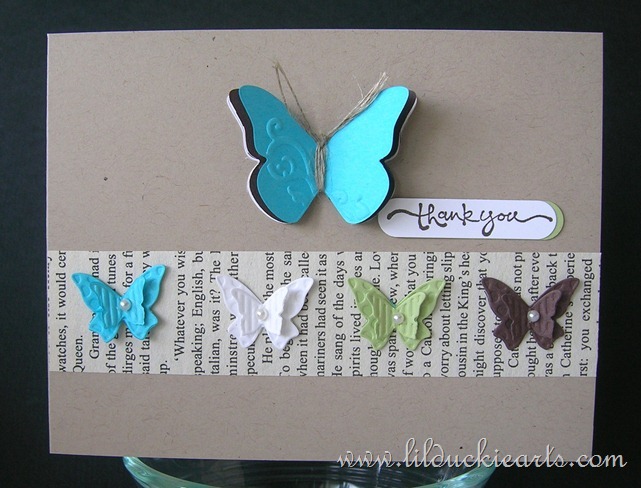 I definitely have a problem… It's a copying problem. To be nice, they call it "CASE-ing," but we all know the truth about my little affliction. You see, sometimes ruts happen.. or sometimes you just need to create a beautiful card for a class that very night, and hey, someone else has come up with the perfect idea.
Yep, I'm pretty sure it's an ok problem to have. I get to make pretty things, scour the internet for lots of ideas, and then share them with you all. Fun times all around, right?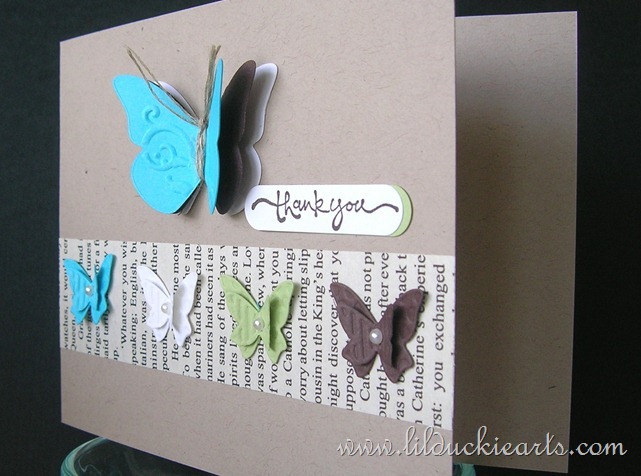 So this cute butterfly card is straight outta the Stampin' Up! Idea Book & Catalogue (p.217), except that I changed the colours around, and I don't have that slightly larger sized butterfly *yet.* Oooh, I guess I changed the little sentiment part a bit. The butterflies are from the amazing Beautiful Wings Embosslits Die. Love it. We were meant to be.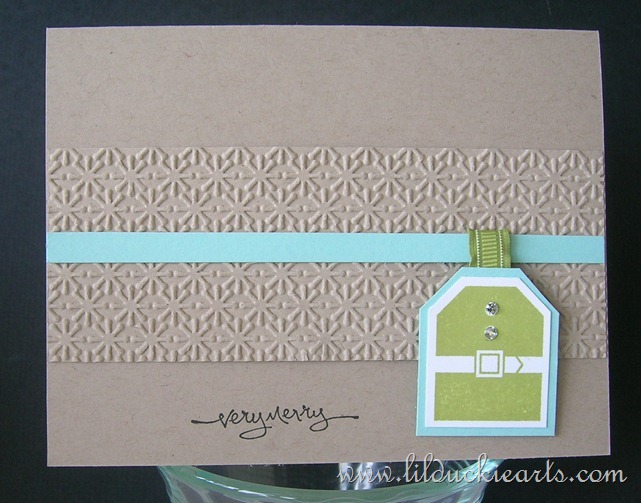 This one? Way more copied.. Maybe you didn't believe me when I said it was an affliction… I got the idea from here (Stampin Pretty). It's a card she'd received from Kris Kilcoyne in a swap. This card makes my heart just a tad bit happier. There's something so fun and simple about the layered tone-on-tone kraft cardstock with texture. This layering technique looks amazing in white too.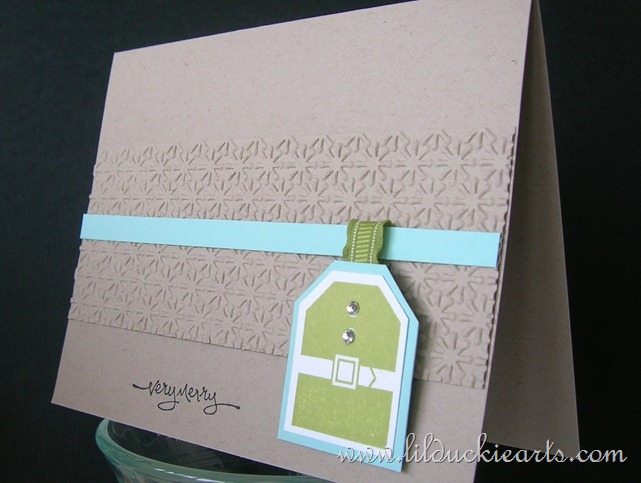 What did I do different from Kris? Not a heck of a lot… The snowflake die is one minor touch. It's new! You can only get it until January 3rd! I also added a sentiment, and used a little piece of the new Lucky Limeade Ruffled Ribbon.
Happy happy card-making-and-copying times!