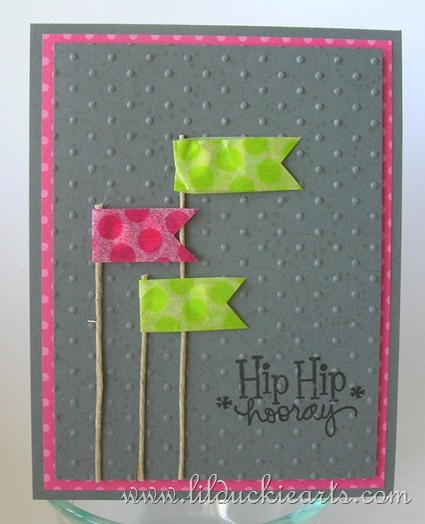 Hi, hi!
I've got some totally CASEd cards for you. Not my ideas at all.. but hey, that's why we share them, right?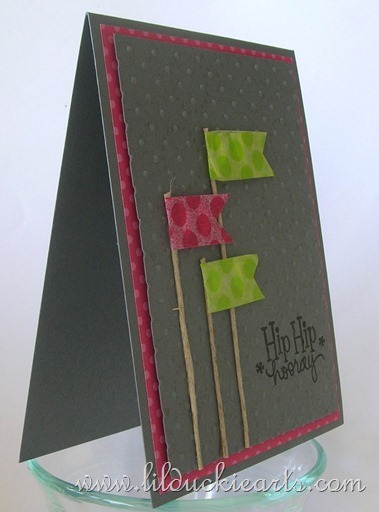 This flag card was inspired by Karen's Three Cheers card. I just love the creativity of using this Japanese washi tape (fun word for prettied up masking tape). I'm a big fan of the Melon Mambo/Basic Grey combo.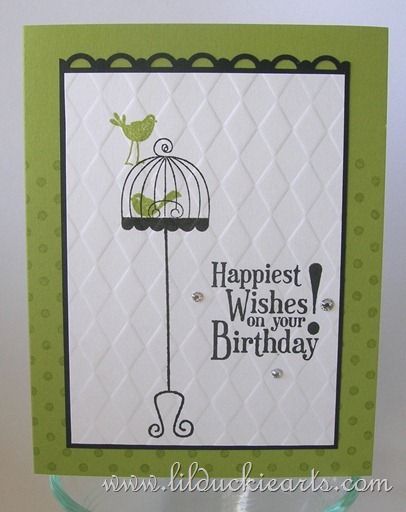 Aren't these little birdies cute? People keep telling me that they'd never have looked twice at that stamp set before seeing it on a card like this. I got this idea (colours, and all) directly from Amy Wanford of Crafting Confessions. She's a talented lady! I really like that lace border just at the top.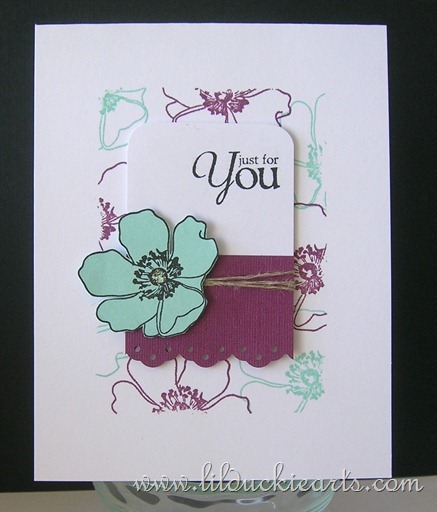 And finally, there's this fun flowery Just for You card. I was playing around with bits of scrap cardstock and somehow landed on this colour combo. The new Pool Party (that soft blue) works with almost everything!
This card is pretty darn close to a gorgeous one, again by Amy Wanford. I had to go buy special masking tape just for this card, as my green painter's tape kept tearing the paper where the rubber had pressed down. So worth the special tape!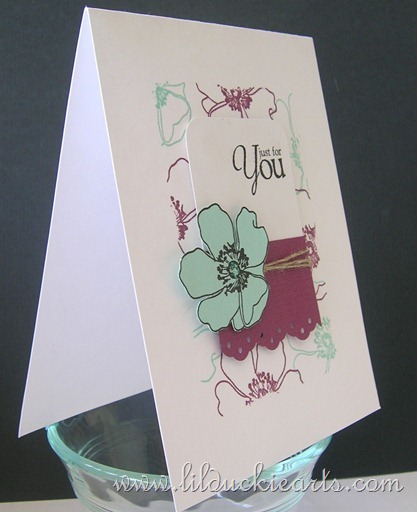 Hey, hey you! Have a great weekend!