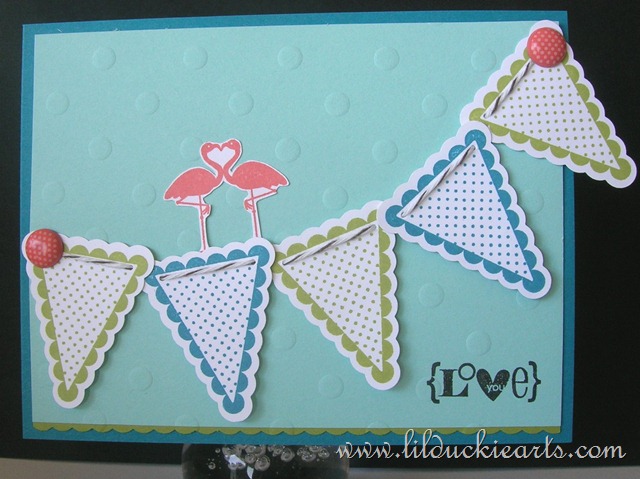 I have a confession to make…
I'm not always on time for things. I like to think I am. I try to be early even! But when I'm late, I'm often so late that the event's passed me by.
OK, that sounds worse than it is. Except, of course, when it comes to life events like birthdays, Mother's Day, etc. I try to get those cards to people a week ahead of time. Sometimes it doesn't happen. Example? I totally missed our 2nd wedding anniversary!
Brain freeze? Slightly. Don't get me wrong, I definitely knew it was happening. I was on vacation in the middle of nowhere, but Nathan joined me part way through to spend our anniversary together. He gave me a cute little card and a gift card for the spa! Thoughtful, right? Was I as thoughtful? Nope. I was in full vacation mode. No card, no gift. Oops!
Here's me making up for it. See, I can do nice things!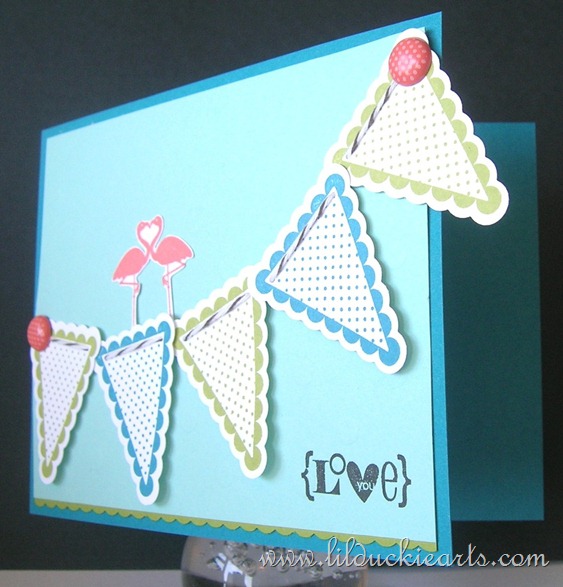 I've been itching to make a marquise card for months now. Banners = fun. Banners with tiny scalloped edges = super fun and crazy cute. And flamingos? yep.
I've used all kinds of things from the new 2011-2012 Idea Book and Catalogue. The new In Colors – cardstock, ink, brads; the amazing Pennant Parade set, along with the Petite Pennants Builder punch.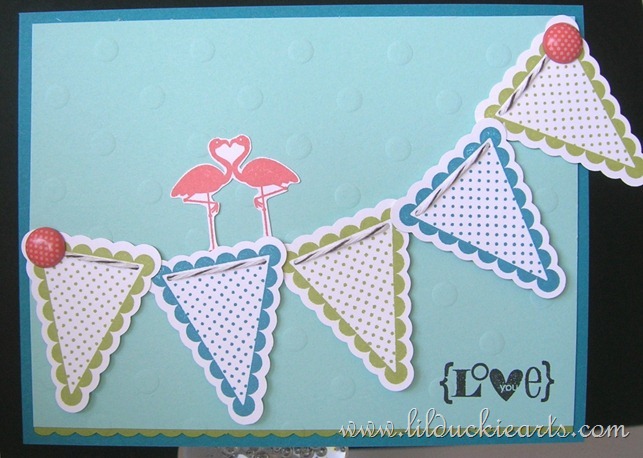 Happy very belated anniversary, honey!