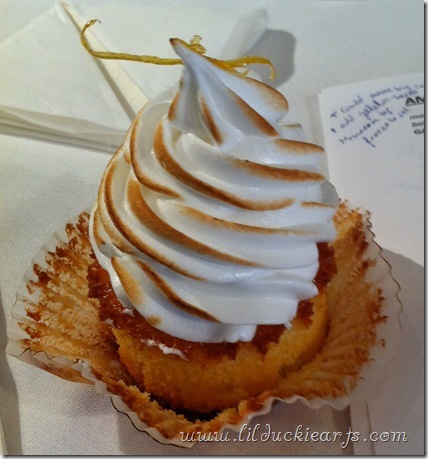 Hi there,
It's been a while, and I apologize for that.  Some of you told me you check this blog every day.  That's a lot of pressure!  But it's also great positive motivation for me to keep on making things and sharing them with the world.  I'm glad you're real, with a real face behind your computer screen!
Today I have some eye candy for you.  I went to a cupcake demo class where we all watched in admiration as pastry chef Megan Hennis whipped up delicious little miracles.  The one pictured above is a lemon filled cupcake with a light and fluffy meringue icing and a strip of candied lemon peel.  YUM!  I wanted to shove it into my face.. but that wouldn't be very ladylike, now would it?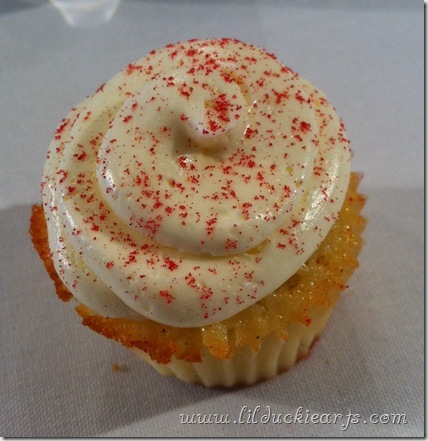 This little gem are vanilla bean cupcakes with raspberry compote and rose buttercream.  Wow.  They're mini, so you can eat 3 or 4 of them and the world won't end.  The cake used for these was the same as for the lemon cupcakes.  Light, sweet, and velvety.  It just melted in your mouth.  I'd definitely make these again, but possibly with a different frosting.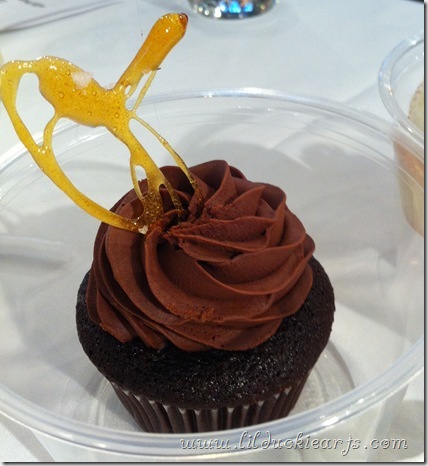 And finally there's this beautiful work of art.  Megan calls them "amazing chocolate cupcakes," and I definitely agree.  They're a lovely chocolate cupcake filled with a ganache and topped with a whipping ganache (like mousse).  She also made these cool caramelized sugar decorations for them.  So pretty.
Check out the view from my walk over the bridge.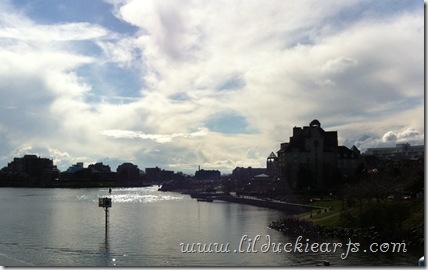 Yep, I'm pretty sure I live in paradise.