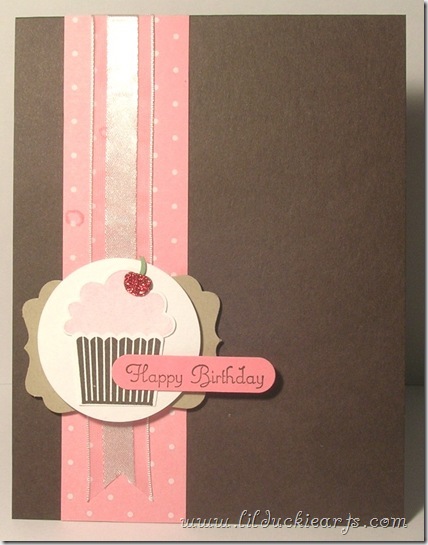 Isn't this card cute?  I got the idea from another talented Stampin' Up! demonstrator.  I love the colours and the layers, and that strip of ribbon.. but most of all, I adore the little sparkly cherry on top.
Don't look at the drop of water I spilled.  Oops.  Normally it wouldn't make a mess of the Designer Series Paper, but I didn't have that shade of pink, so I used My Digital Studio to print my own, and of course my printer is not laser, so sadly the ink isn't waterproof.
Today was my cupcakes themed card class, and it was a great success.  I'll show you the various cards this week.  If you're into this stamp set, or the punch, just email me to place an order.  It's only available for another month!
I took a cupcake baking class last night.  So much cupcakey fun in one weekend is overwhelming in a giddy schoolgirl kind of way.  Pure delight!  Oooh, and I also made the most delicious cupcakes to share with the ladies in my class today.  I'll post the recipe on here soon.  I will definitely make these ones again.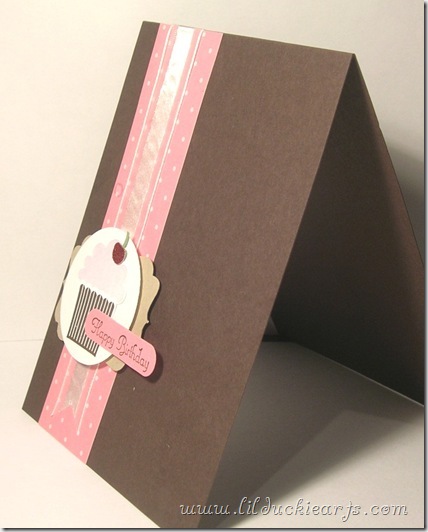 I'd also make this card again.  To me, it's sweet girliness defined.  Soft, detailed, and sophisticated.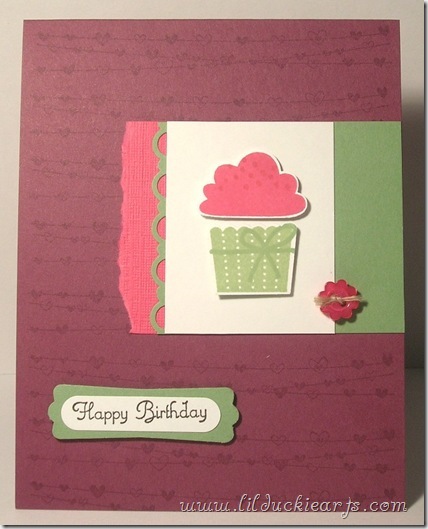 On the cupcake theme, here's a variation of the cupcake card I posted a few days ago, just with rich razzleberry cardstock instead of the basic gray.  I love both versions!  (remember the grey one?)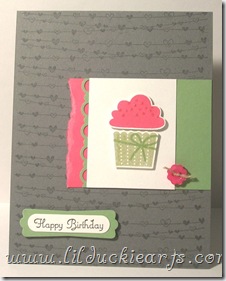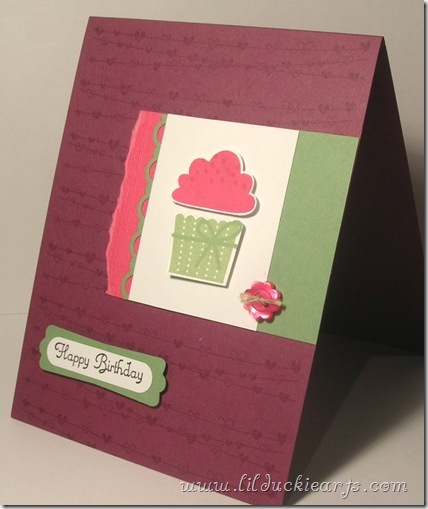 I have so many more cupcake things to share.  It really does make the world seem sugary and beautiful.  Rose-coloured glasses, anyone?