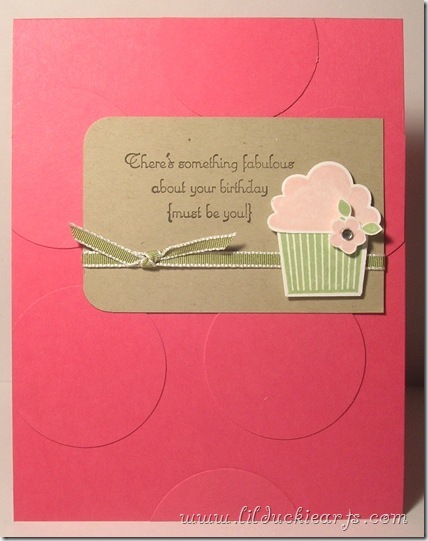 Pi Day.. (March 14th – 3.14)  Ok, I missed Pi Day.  I didn't even bake a pie.  I'm thinking a nice brown sugary apple pie would have been delicious.  But I have a cupcake for you.   And circles.. Pi's important for circles.  See, I made it all work!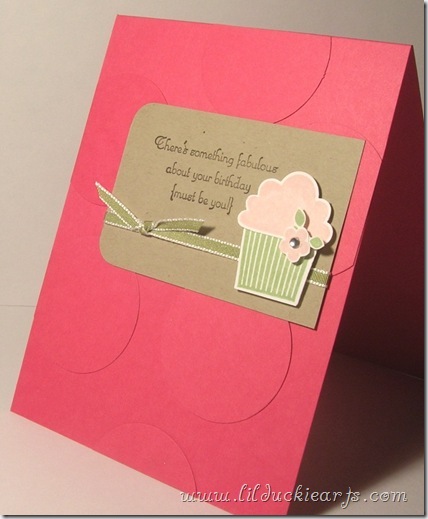 I made my own embossed-looking background!  So did my students.  It's like a circle background party here.  This was super simple; I just whipped out my 1 3/4" circle punch and punched away, chopped off some pieces of the circles, and adhered them to my card base.  Tah-dah!
Of course I had to add a cupcake.  I stamped this one's top in Blushing Bride and the base in Pear Pizzaz.  The flower was the same, although there's not a nice punch for that, so I had to cut it out by hand.  Hard work!  I topped it off with a sparkly gem and called it a day.
Check it out, I did it on orange too.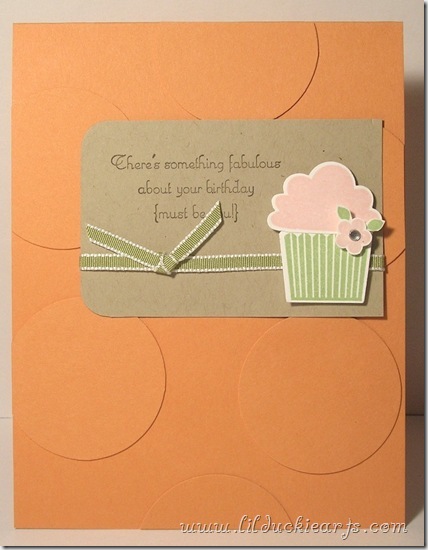 Yeah.. I'm not an orange girl.  I like me some pink.  But I'm pretty sure there are some orange lovers out there.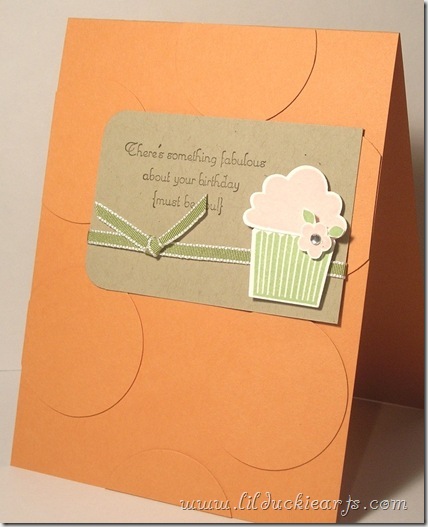 Go make this card!
And remember that this cupcake set and punch are only available for one more month.