Hi there!  I'm having fun where it's much warmer than at home.  Sunshine? yes please!
Today I thought I'd share a fairly quick gift idea with you.  I've done a mini version of these cards before (half the size, using smaller punches).  I picked up a new "punch anywhere" butterfly punch by Martha Stewart, and just had to put it to use.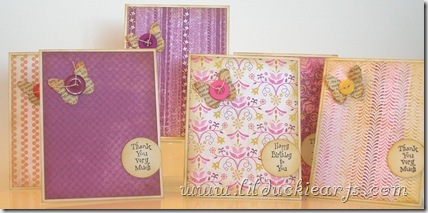 You know how much I love the vintage book paper look, so I set to work punching holes all through my book.  Don't worry, I bought it specially for this purpose.  I don't think I could chop up a book I already owned and read.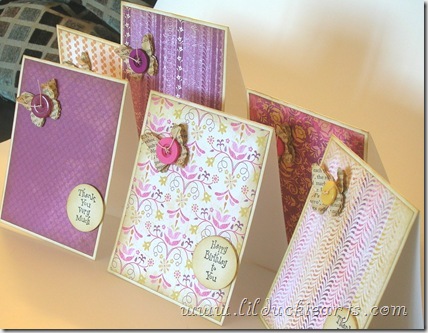 I used regular invitation sized cards, and cut out a piece of patterned paper for each one, measuring somewhere around 5 1/4" x 4".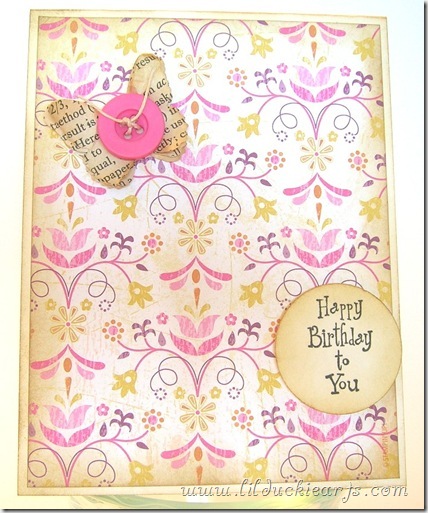 I cut out a 1 3/4" circle for each card, and 3 layers of butterflies from the book paper.  I edged EVERYTHING in a nice brushed corduroy distress ink.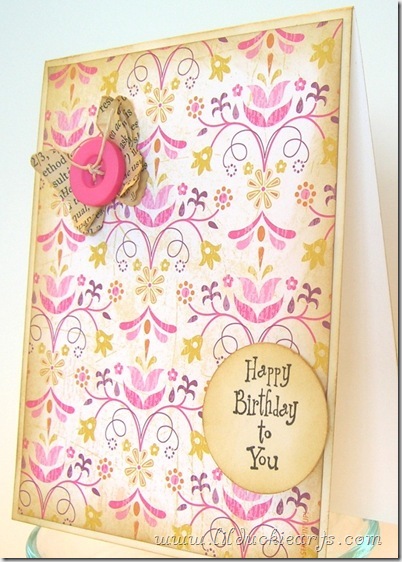 I sprayed the butterflies with some water, crumpled them up bit, and allowed them to dry.  This gave them some nice texture.  Next, I glued 3 layers together with a bit of double-sided tape down the centers.  I adhered a button and it all came together nicely.  They're even cuter if you tie some string on the button and leave the ends long for "antennas."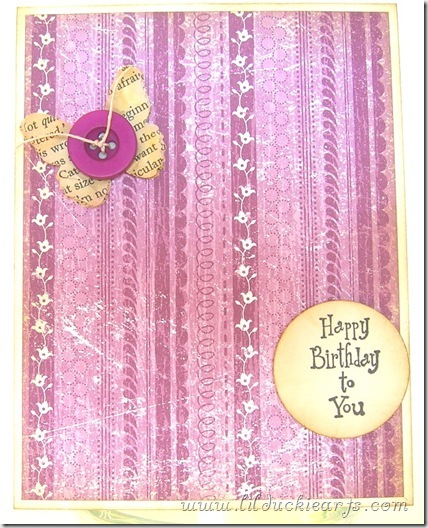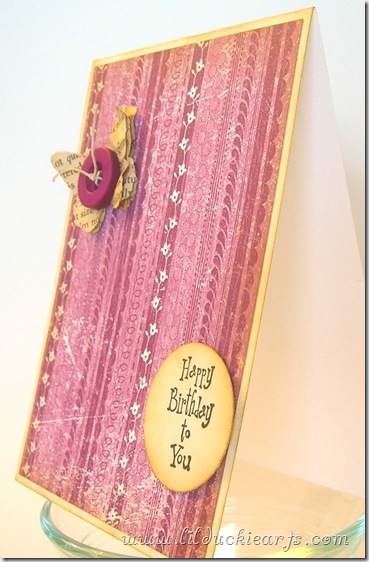 Some family member will soon be 6 cards richer.  Merry Christmas!