Hey there!
A card? Say what? I have a paper crafting blog and I actually made a card?!? It was bound to happen at some point ;-)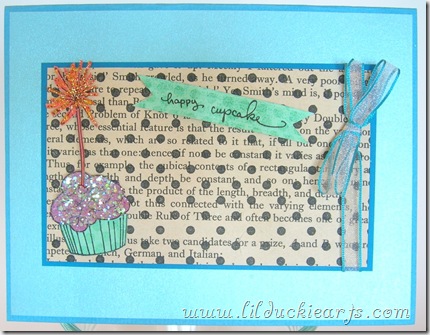 I was given the sweetest clear set of cupcakes for my birthday, and today's the first time I put them to use.  They've even been sitting on my desk this whole time.  I thought I'd add glitter, because it's a cupcake.. and a birthday card.. and both just need glitter.  I also used one of my favourite techniques – paper piecing.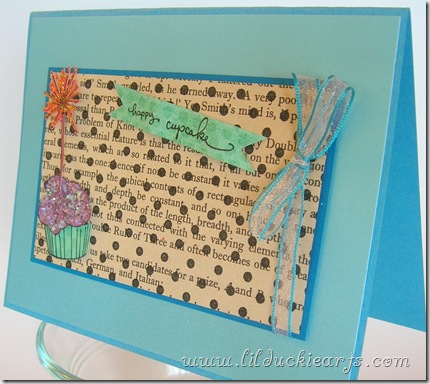 This card's for this week's sketch (#103) over at Clean and Simple Stamping (actually sketch shown below).  They're the first blog I wanted to check when I was feeling like I needed a challenge and some inspiration.
Materials:
Cardstock: Amuse shimmer paper, and Basil Basics
Stamps: Stampendous cupcakes, and Hero Arts polka dots
Accessories: Glitter glue and some chunky clear glitter I had.  The ribbon's from Amuse.  Oh, and some lovely vintage book paper :-)
The sketch: