Hi there,
Let me tell you about my week(end).  My girlfriends decided to make an event of the new Sex and the City movie (yes, the one that got like zero stars, no thumbs up, etc).. but hey, I like any excuse to dress up and drink martinis.  Problem?  I hadn't seen a single episode!  So I borrowed all 6 seasons and started watching.  Well, I can't say I'm caught up.. I've been sort of randomly watching them.. but to get me through parts of Season 6, I made this fun little card.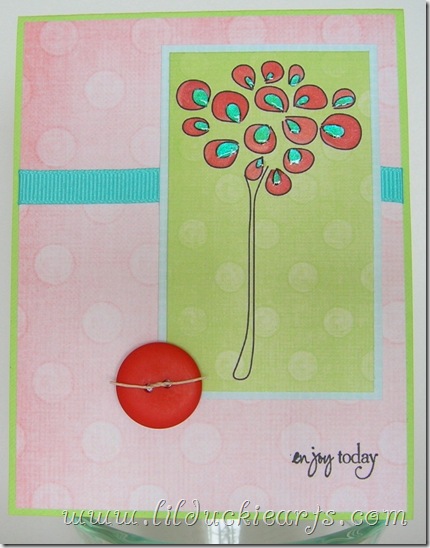 This one's for the latest challenge (Sketch 57) over at Unscripted Sketches.  I had so much fun with this watercolour element flower that I got with my digi kit from Two Peas in a Bucket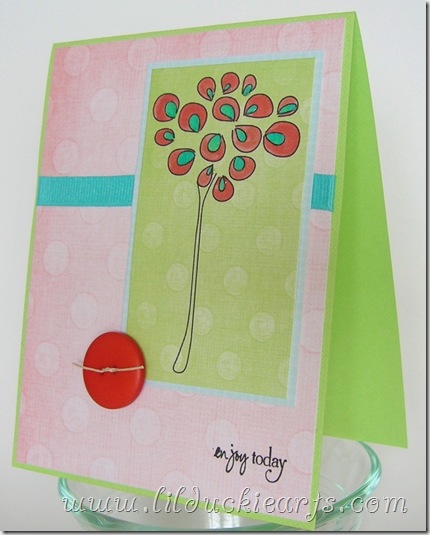 I used some Twinkling H20s for the blue on the flower – plus some Diamond Glaze.  I'm also pretty fond of that little "enjoy today" stamp.  It was free with a Verve order!  (Gotta love free things!)  Speaking of free, the other day at the grocery store they had some bouquets that had expired, so I got a beautiful one.  With a little pairing down ít's beautiful in our dining room.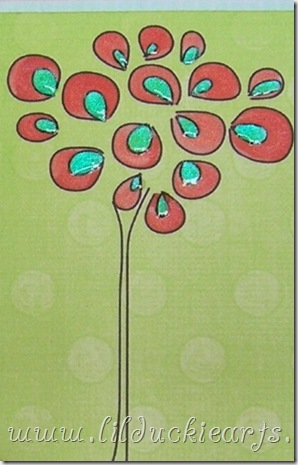 Here's the original sketch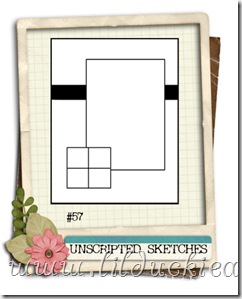 Now go check out what creative things others have done with it!  And wish me courage to live through this movie tonight!