Heyya,
Butterflies and flowers.. two things that I'm addicted to I use all the time in my cards.  What can I say? It's love!
Today's card is for this week's sketch challenge (#92) over at Clean and Simple Stamping.  I got to use my new solid butterflies stamp from AMuse.. Yep, still in love.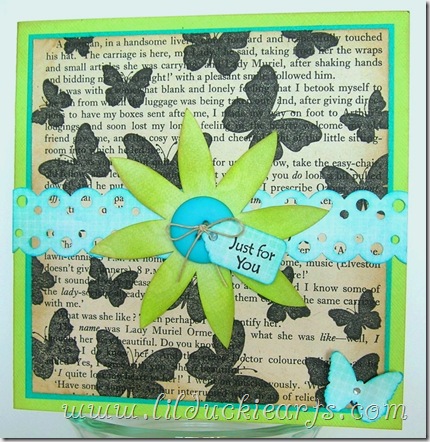 I used my vintage fairy tale book again for the background.  The flower is a template from lovely Martha.  Oooh, the bluey-turquoise and green paper (not the background 2) are both from a digi kit by Two Peas in a Bucket.  I'm pretty fond of this kit, so I'm sure you'll be seeing more of the elements here soon.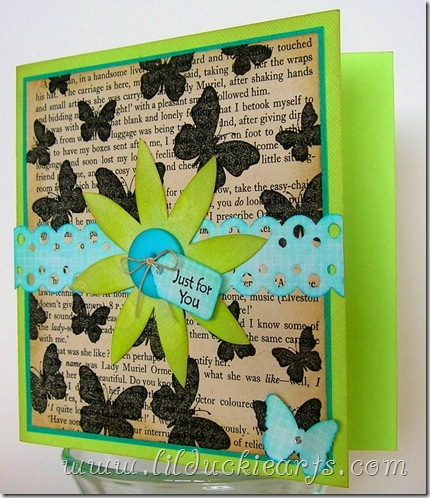 Both the butterfly, middle strip, and tag (in blue) are Martha Stewart punches, and I added a wee gemstone to the butterfly.
*sigh*  Butterflies remind me of life's simple pleasures.  They make me smile.  Maybe it's a good addiction to have ;-)
Here's the sketch I used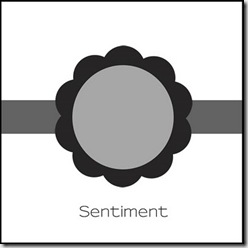 Cheers,