Heyya! Well, I had the day off, so I decided I could spend some time playing in the craft room.  Later today I'm hoping to attempt a new recipe – Mango Nut Bread.  Sounds super yummy!
Today's card is for the challenge over at Everything but the Kitchen Sink.  I was inspired by the sketch, and it was the perfect opportunity to try out a technique I'd seen on Moxie Fab World using my new Japanese masking tape.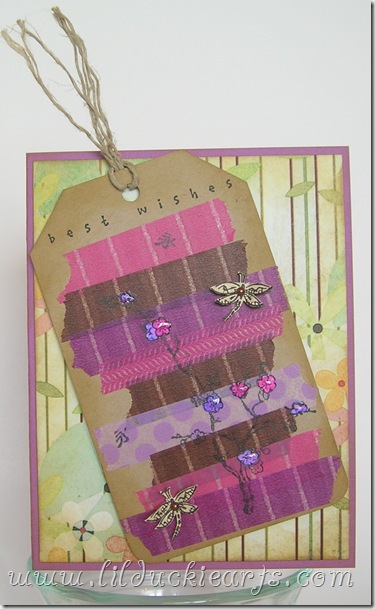 I cut out a shipping tag shape from some kraft paper and layered on my Japanese masking tape in strips.  Next, I stamped a Japanese cherry branch image using Satzon ink.  I added a sentiment and some twine to finish off the tag.
I stamped the little dragonflies on vintage book paper, cut them out, scrunched them up, and added some little pearl embellishments.  I also re-stamped the cherry blossom on white cardstock, painted in some of the blossoms, cut them out and tacked them on, finishing them off with some Diamond Glaze.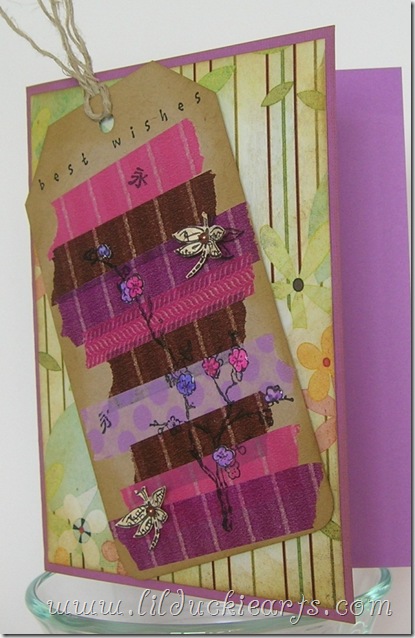 The image from EBTKS is here, along with my tape inspiration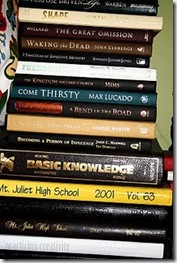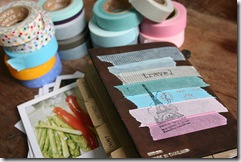 I love these colours.. purples and pinks and browns, oh my!
Now wish me luck with this bread!