Hi there,
I got busy tonight and made a second card.  I just couldn't stop playing with this fabulous Japanese masking tape.  This time around it's the pink polka dot version.  I'm in love.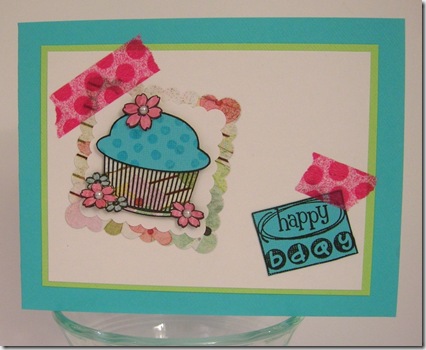 Tonight's card is for a CAS Birthday challenge over at CAS-tastic Wednesday Challenges Blog. (thanks for pointing this site out to me, Karen!)  Maybe not my very very cleanest and simplest work (I like the bare minimum), but I think this still fits the bill.. agreed?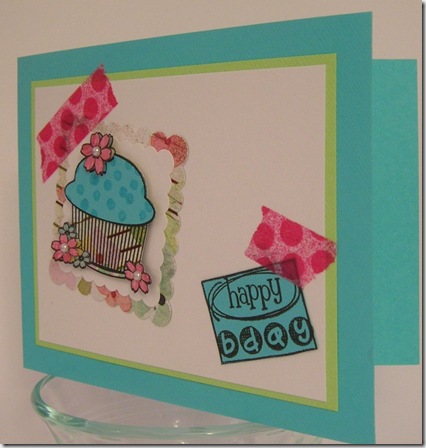 Pretty easy to make, overall.  Some stamping on patterned papers that I already had lying around, cutting out, and sticking it together.  Oh, and don't forget the healthy does of cute masking tape!  Hmm.. I think I prefer jewels to pears as the centres of flowers.