Heyya and happy Friday!
This has been quite the week.  I taught grade 2 yesterday, which was quite the experience since I'm generally a high school teacher!  Let's just say that they all went home in a fairly normal 'happy and healthy' state, so I did OK, right?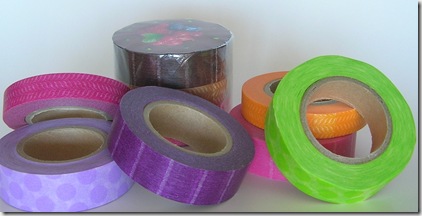 Some fun fun goodies came in the mail today.. drum roll…  Japanese masking tape! I got this fancy and beautiful stuff from cu-te-ta-pe.  I'm so in love with it.. I couldn't not use it in a card today!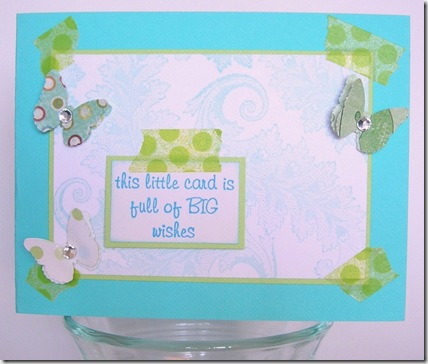 Today's card is for Sketch 89 over at Clean and Simple Stamping.  OK, so my card sort of went beyond the whole CAS idea.. oops.  But I was experimenting and trying to work quickly.. sometimes things go awry.  And hey, I worked in some of the insanely cute green polka dot masking tape.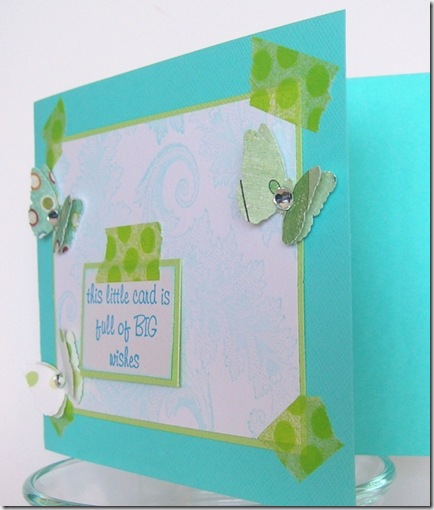 Stamps are by AMuse and Basic Grey.  Here's the original sketch: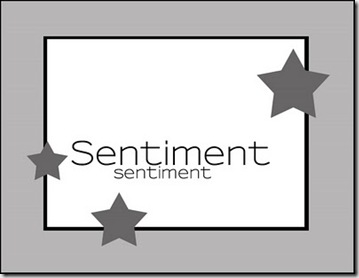 Have a good one,