Hi there, and happy Tuesday!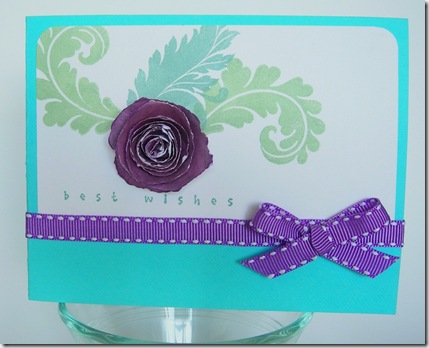 Today I've made a card for this week's Clean and Simple Sketch 88.  Why oh why did I have to start making cards with 3D bits on them?  They don't fit in envelopes properly.. they don't mail well.. am I going to have to start buying bubble wrap packages and paying 5 times the cost to send a birthday card?  Sheesh!  But come on, flowers and butterflies and bows that jump off the page are just TOO CUTE!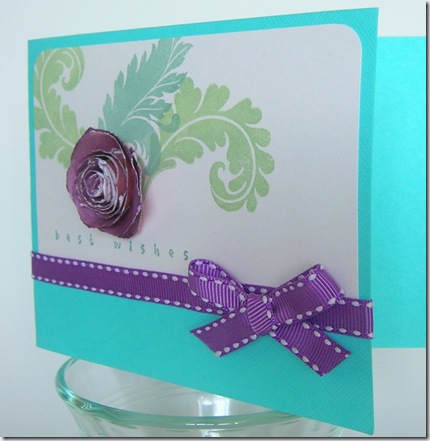 This card took a total of about 15 minutes, and this is the first time I ever made this little rose flower.  Nina has a fabulous tutorial for these on her blog – Crafting in Croatia.  It's definitely worth a wander over there!  I tore mine instead of using scalloped scissors, and I'm quite happy with the results. They're SO EASY to make!
I stamped the leaves (Basic Grey) and 'best wishes' (Hero Arts) in some chalk inks, added the bow, rounded the corners with a punch, and edges the paper flower with a bit of purple ink.
Here's the original sketch: