Hi there,  I guess I've been away from the blog world a bit, and next week will be even more of the same.  I'm heading out of town to take my wee little sister (she's 14) to a hockey tournament next weekend.
No excuses for this week except that I've been working overtime and haven't felt very inspired by the time I get home.  I finally managed to whip out a card for this week's Clean and Simple sketch #90 over at Clean and Simple Stamping.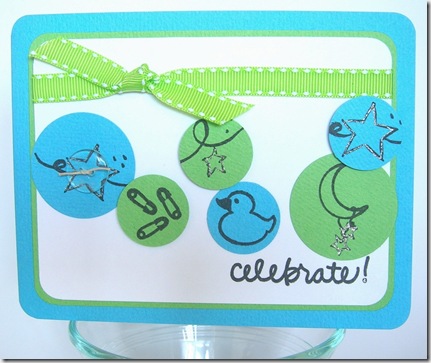 A baby card!  I liked the idea of all things round for this card.. circles cut out, rounded corners, a button…
Maybe a bit TOOO simple?  Maybe I need to try a few very intricate card and then come back to the whole CAS thing that I love so much.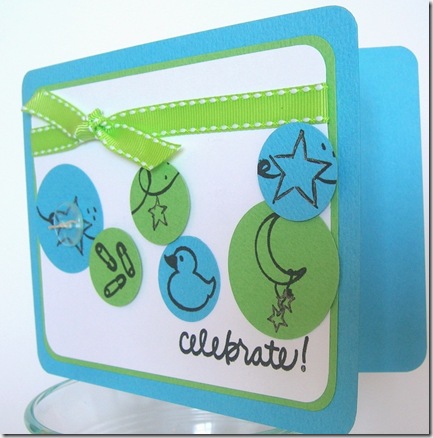 And hey, what's up with all the turquoise lately?  It seems to be a running theme here.  Got any colour suggestions to challenge me with?
Voila the CAS sketch that I used: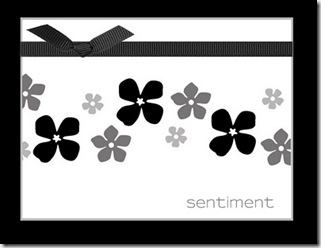 Cheers,

**EDIT**
I moved the large green circle over a bit.. think it looks better?  I think it helped a wee bit.  I bet softer colours would look better for the whole baby idea ;-)