Hi there, and welcome to this week's date.  This one was all Nathan.  His plan was for us to use our condo building's hot tub while watching a movie on my laptop.
Here we are, all ready to go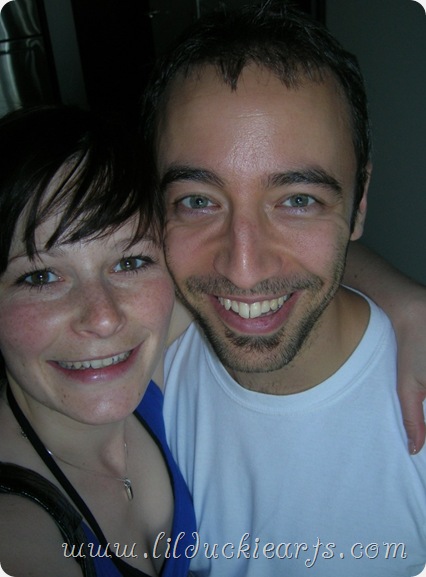 Well, we ran into a bit of an obstacle.  The hot tub, which we have never used, is currently closed pending health inspection.  Oh the joys of a new condo building. Anyways, we improvised!  I filled up a bubble bath where we had our own personal hot tub and watched our movie as planned. 
On the movie menu?  It's Complicated.  A mediocre and fairly LONG romantic comedy.  Still, no complaints here.  I got to spend some fun time with the mister.
Check out others' dates this week over at Simply Modern Mom, and hey, participate too.  I highly recommend it!