Hey there,
Well, the sunshine lasted most of the day and I got to do a bit of celebrating for my husband's 29th.  (Happy Birthday!)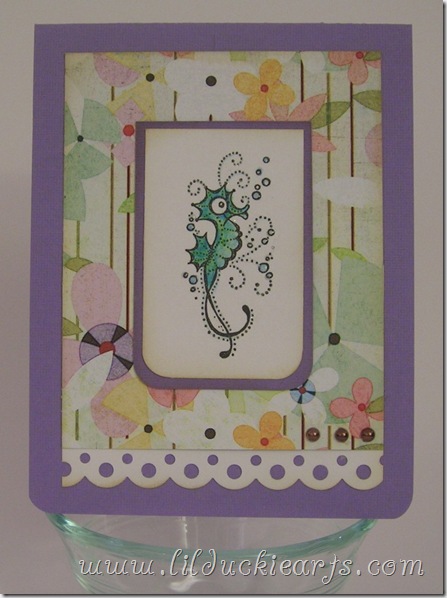 I came across another sketch and challenge that I liked over at Just Add Ink.  (It's Challenge #12).  And although I have no Stampin' Up! products, I decided to take part anyhow.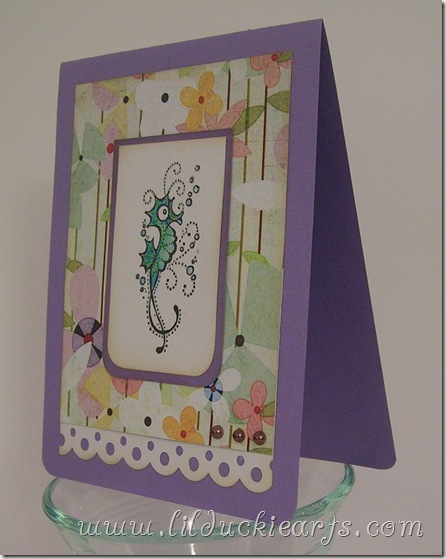 I coloured in my swimmy friend there using watercolor pencil crayons, then added some dimension to the bubbles using Diamond Glaze.. That part doesn't really come across in the photos.  Neither does the bit of glitter on the swirls.  The chocolate pearls are by AMuse and I made use of my Martha border punch.
Here's the fun sketch I got to work with: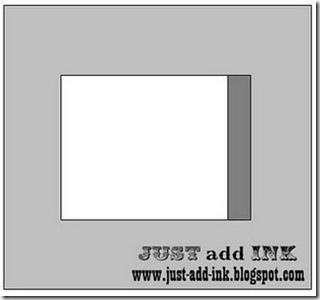 G'night!