Heyya!
I had a morning of the stupids.  I got called in to work for this morning.. turns out I didn't listen to the date and it was actually for NEXT Friday.  Oops. 
So instead, I made a card with my 3 favourite things!  Butterflies, buttons, and ribbon.  Oh, one more – vintage book paper.  How can you go wrong with so many lovely goodies?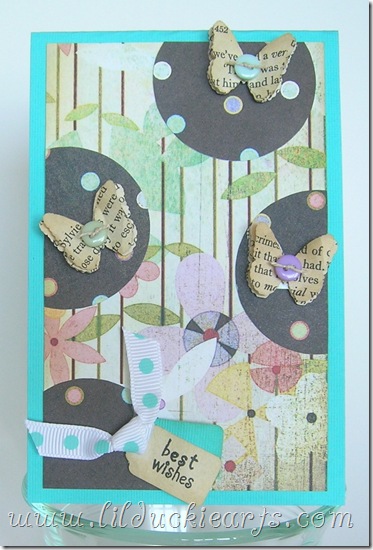 I had a lot of fun with this card, which is from sketch #33 (so great!) over at the fabulous Get Sketchy blog.  All of the lovely design team's creations are amazing.  Go check them out.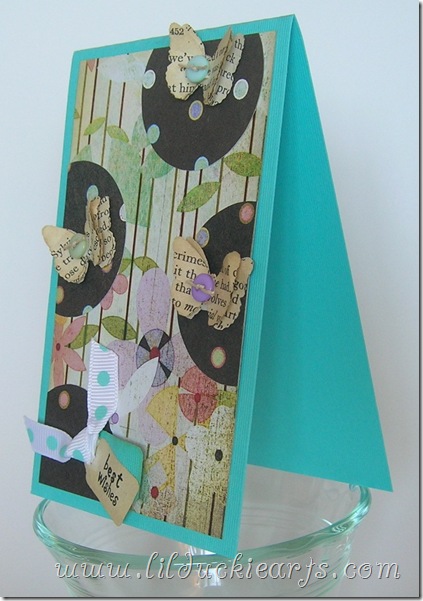 I hand-cut the circles after tracing them from a little container I had.  Yep, random stuff around the house can be super useful for crafting.
And here's the sketch I worked from: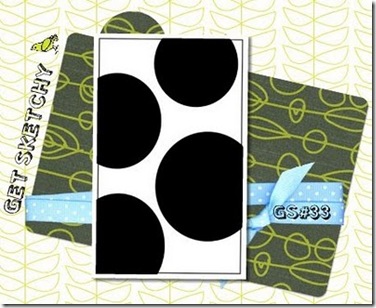 Happy weekend.  Have a great one!