Nathan's birthday came around, as it usually does on April 8th.  His one request?  To have an "old school" birthday party, like back in grade 3.  The result?  Fun times, indeed!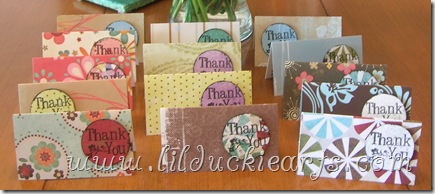 These are the tops of the goodie bags I made.  I was so excited to get to make them and fill them up with delicious candy.  I made 14 in all using patterned paper, a circle punch, an Inkadinkado Thank you stamp and some versafine ink.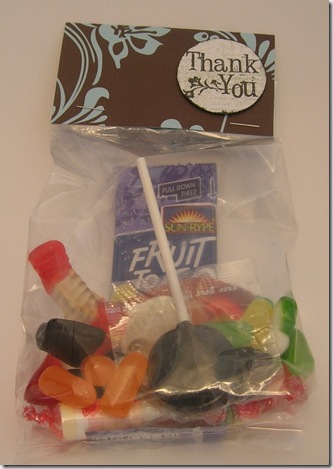 Not super glamorous, but better than an old paper bag, non?
The rest of the birthday party involved hanging out with a whole bunch of friends, chatting, watching a hockey game, playing video games, drinking beer (and delicious martinis), and eating copious amounts of pizza and ice cream cake!  My boy was in heaven :-)