Happy Birthday, Nathan!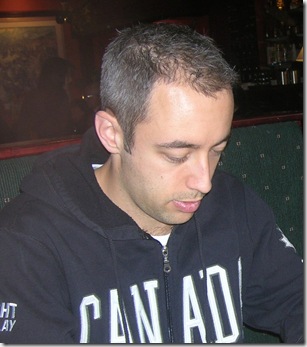 My handsome-face turned 'very old' on this week's date night, so we got to go out and celebrate and call it a date!  He chose a delicious Thai restaurant that had be recommended to us (and which I highly recommend to you!).  It's called Sookjai Thai.  Seriously, go there. It's delicious.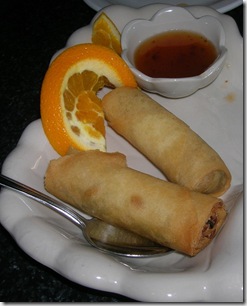 See these spring rolls? I've had a lot of bad ones over the years, but these were suuuuper tasty! And not overly greasy (well, as good as you're gonna get for something deep-fried).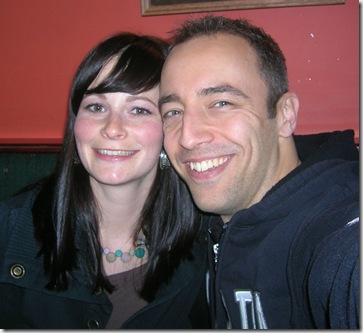 We shared some delicious food and had good chats about our week, random thoughts, all that good stuff.  It was a fun date!  Then we went home where I'd got him some flowers (hey, I benefit from those too), and a delicious dessert called a "kleinberg bar." If you find one, try it.  It's basically a peanut-butter-rice-krispy layer topped with a layer of rich and creamy icing topped off with a layer of hard chocolate.  YUM.  I can't find a recipe anywhere, so if you know it by a different name, let me know!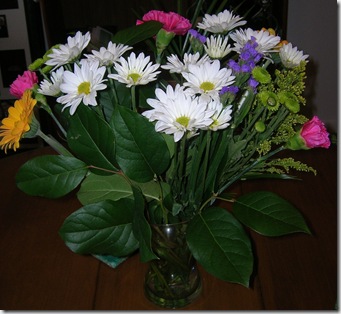 Aren't these the prettiest?  I love me some daisies :-)
Check out Simply Modern Mom where Project 52: Date Night started.  You can read about Tiffany's date as well as the dates of other participants.  So many good ideas!