Hi there,
It's soooooo sunny and beautiful today, and I didn't have to work!  Who could ask for more?  So of course I'm inside crafting :p  (yes yes, I should go out and play in the sun).  This is the first card picture I've taken OUTSIDE, in the SUN! (yes, I'm super excited about this whole sunshine thing).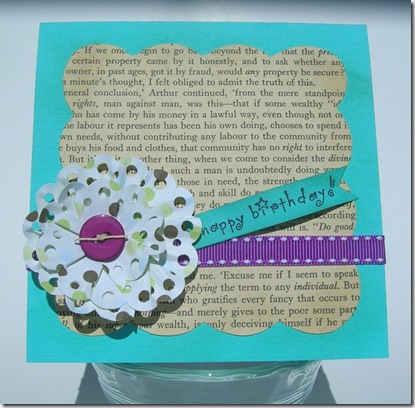 Today's card is brought to you by a fabulous sketch (see below) that I'm absolutely in love with.  It's from Paper Craft's Go to Sketches, which I cannot wait to get my hands on!
I used one of those fantastic eyelet punched paper flowers and some beautiful ribbon that I picked up yesterday at Michaels.   I love this vintage book background.  I'm trying to find ways to use book text in all my cards.  I'm just that obsessed with it.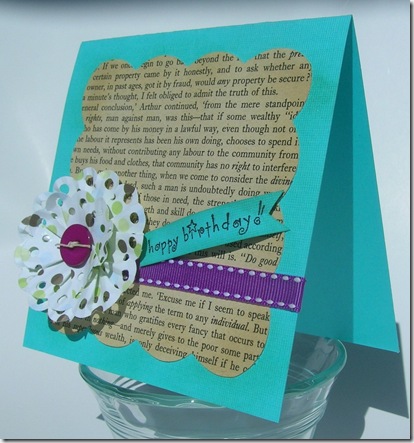 The sketch for this card I found over at Kim Kesti's blog.  Don't you love it?  I could play with this simple sketch all day long.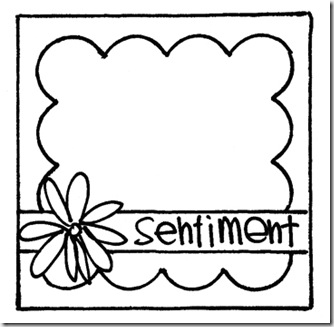 Oh and hey, for someone who never EVER used ribbon or buttons, I've sure done a 180!  I can't get enough of either.