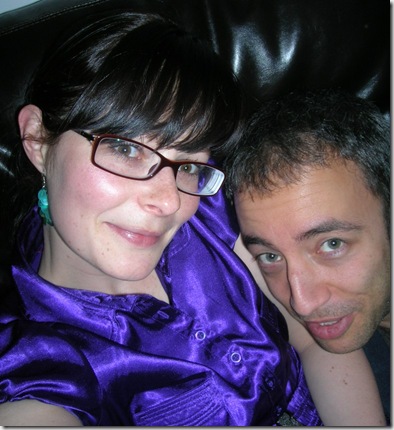 Date night rolled around again on Thursday.  Nathan's turn!  He tossed around the idea of going to see Alice, but he ended up deciding that we would watch the Canucks' worst game ever (how could we have known?) while eating s'mores!
Mmmmmm, the aptly named s'mores… the crunch, the squishy oozy marshmallow layer and the just-starting-to-melt chocolate layer.. They're pretty much the best thing ever!  Although we didn't have a campfire in our living room, we made due using the toaster oven.  After a few experiments with over-melted chocolate, we decided that the best method was to broil a marshmallow on top of one graham cracker until beautifully golden.  Top with chocolate followed by the second graham cracker.  Devour.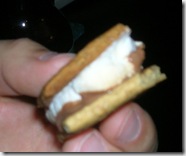 And of course, with hockey goes beer.  But I wasn't in much of a beer mood, so I indulged in some apple and berry cider from a local farm – Merridale Estate Cidery.  Pretty, isn't it?  It's absolutely delicious, but maybe a tad too sweet when paired with 3 or 4 s'mores! ugh.  I'm always over-indulging.  One day I'll learn that a little bit can go a long way!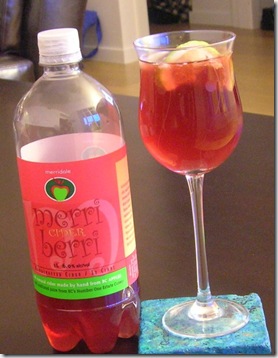 Check out others' date nights over at Simply Modern Mom.  Tiffany is the creative woman who we have to thank for getting this fabulous date night project started.