I'm really big on the girl cards.  Girls like pretty things.. butterflies, flowers, swirls.. and I like making pretty things!  So I'm definitely lacking in boy cards.  When I jumped into Challenge 84 over at Clean and Simple Stamping, I decided to give myself the bonus challenge of making this one "boy friendly"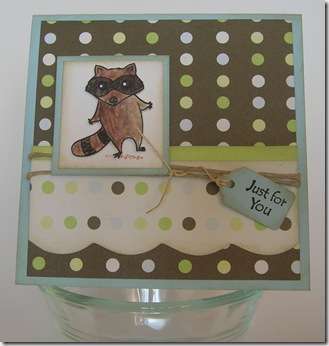 Does this count?  It's sort of boy colours (brown, blue, green).. and some lovely twine.. and a very boyish raccoon.. OK, it's definitely girl friendly too, but I'm hoping it'll work as a Birthday card for Nathan!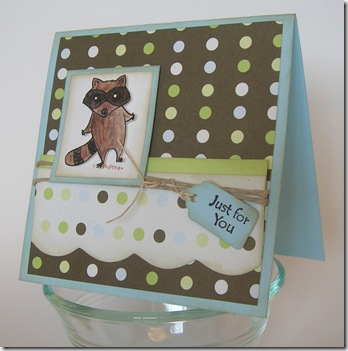 I had fun playing with some hemp rope of different weights, and who doesn't love scalloped edges?!
Want to play along?  Here's the sketch.  Head over to the challenge for more details.