Hmm.. I failed a bit with the theme here.. notice the France theme?  Well, the writing there is definitely not French.  Better luck next time.  My profs would have docked me marks for an inconsistency like that on a project!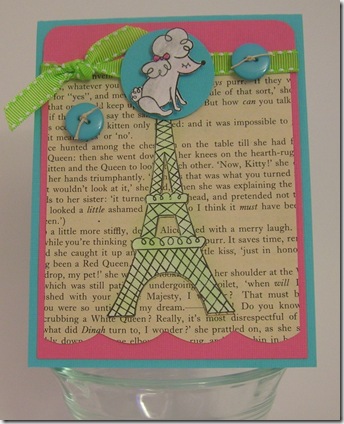 This is for *gasp* yet another challenge.  This one's for Challenge #48 over at Unscripted Sketches.  Check it out and play along!
I had fun playing with my old storybook paper here.  I've never used a big piece like this, and I must admit that it didn't want to stick to double sided tape very well.  The paper's pretty fibrous so it'd rather pull off the tape.
Oh, and my buttons came from Basic Grey!  I finally found a way to get them from an Ebay seller, and then today a local store also just got some in.  Silly coincidence, but convenient for moi.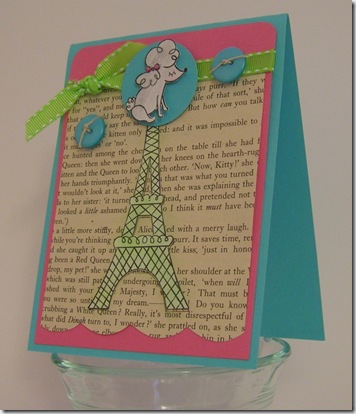 In case you're curious, this is the cute sketch I got to use.