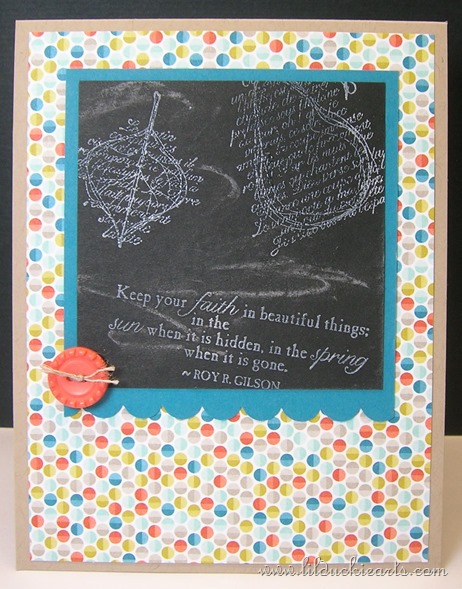 Hello, hello!
I'm still broken, and feeling el-blah. A sore neck thrown into the mix never helps… But! The wrist doesn't hurt much anymore! I actually made dinner yesterday, wielding my knife like a machete. Those yams didn't stand a chance! We now have a fridge full of sweet potato and lentil chicken curry.
Here's a card I had saved to share with you. It's super easy to make, and uses a lot of retired/past items, including that stamp set and the DSP. I've used a fun chalkboard technique. This one was stamped in white craft ink, then embossed in clear. You could definitely skip the embossing step; it's unnecessary, but provides a bit of shine.
Rub on some white chalk, or sponge on some more whit ink, and you're done!