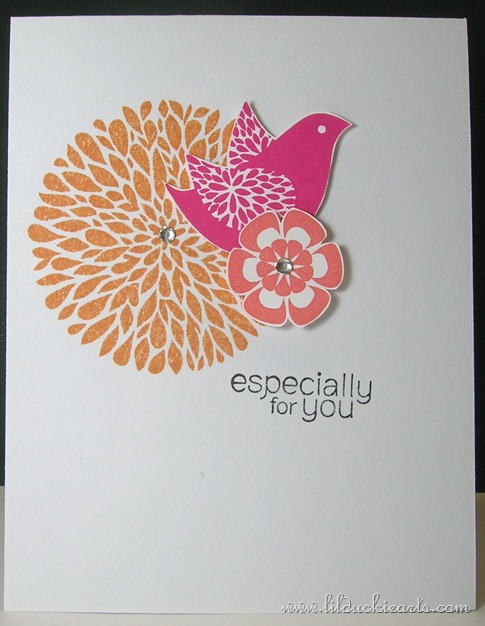 Let's talk about the laundry couch. It's a bit embarrassing, but hey, it's real life. Real life overflowing laundry couch here in my house. Is that normal? Probably not. Some people really have it together and fold their laundry as soon as it comes out of the dryer. That doesn't seem to be happening in my house… Something to do with laundry not folding itself.
In comes the handy laundry couch. It's great. You need a towel? Baby outfit? Sock? Just head on over to the laundry couch! You don't even have to unfold anything! You may have to do some rifling through piles of sheets or something, but hey, anything for the sake of convenience, right? Ummm yeah…
Never mind watching TV… Good thing we have a second couch for that. And especially good that the laundry couch hasn't expanded, though I'm sure it's trying to take over the house this week. *sigh* Time to go fold some laundry? Or make a birdie card!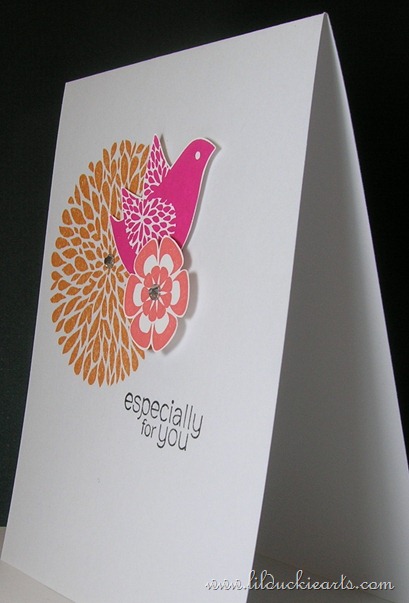 Materials:
Whisper White Cardstock; Melon Mambo, Basic Black, Calypso Coral, and Peach Parfait inks.
Jewels. Betsy's Blossoms, and Made For You stamp sets.