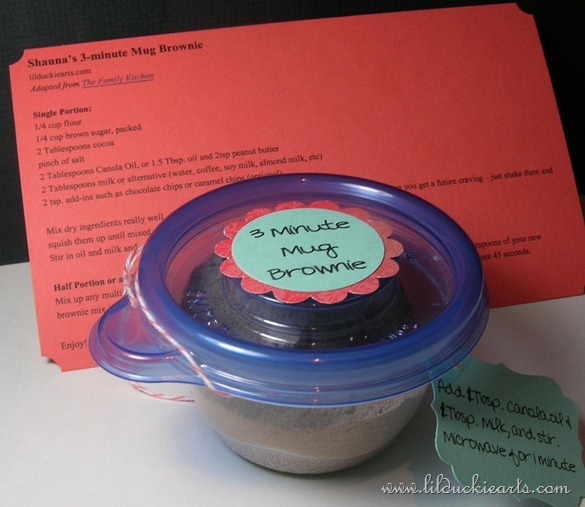 Moms.. we don't seem to have much time to follow through on a recipe, let alone sit down and read one. In comes this great little 3-minute mug brownie recipe that I posted a while back. I decided to package some up for the moms in my prenatal group, so they can give in to a sweet tooth once in a while.
These came with a recipe so they could make more. I totally recommend it! I've made a big batch that I dip into regularly.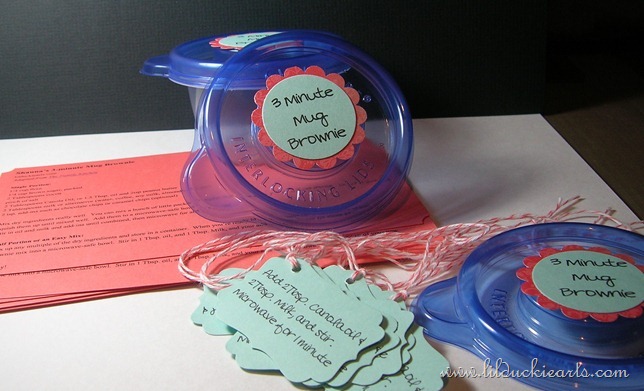 Tags and labels and such.. oh my! These make great little gifts!