Heyya!
Today I decided to make a Christmas card; notice a trend?  This one's for the latest sketch challenge over at Clean and Simple Stamping.  See their sketch below.  I also added some scallops for Glenda's Random Amusing Challenge 92. I've been wanting to participate in one of her challenges for a while now!
I really like this scallop punch with the large eyelet holes along it.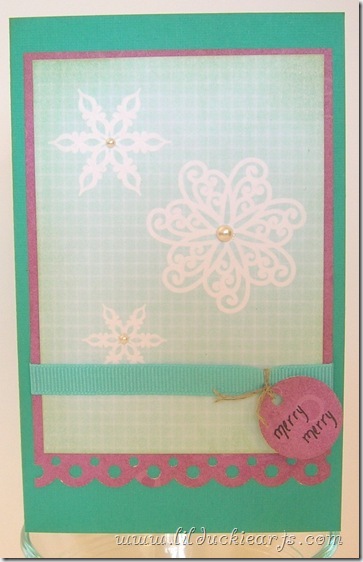 I had spent the morning playing with some digital papers I have, and liked what I saw when I layered these snowflakes onto the light blue paper.  I added some pearls, did some sponging around the edges.. et voilà!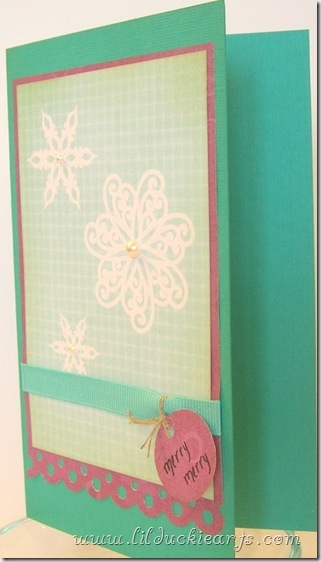 The snowflakes are from Design House Digital, and the blue squares paper is from Two Peas in a Bucket.  For the tag, I punched out a 1" circle, then used my wee punch to make the tag hole.
And here's my inspiration.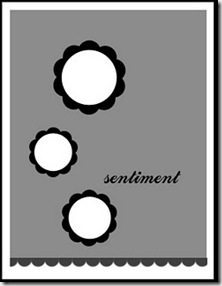 Happy winter!