Hiya lovelies,
'Tis true, I do have blue ornaments on my Christmas Tree.  It's not up yet, though.  Maybe tomorrow?  We're going away for a while in December, so I'd like to get the tree up soon so I can enjoy it a bit more!  Plus, I'm doing some Christmassy classes this month.  The tree would help with the ambiance.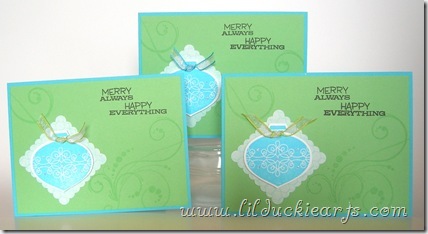 I also did a whole batch of blue ornament Christmas cards.  To all my friends, if you receive one this year, pretend to be surprised!
Note the swirls?  Someone asked me recently if I have a lot of certain styles of stamps.  Swirls would definitely fall into that category!  Butterflies too.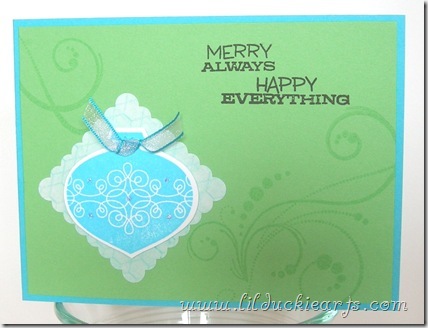 I used products from lots of different companies on this card.  Inkadinkado, Stampin' Up!, some random Michaels sale rack company, AMuse, and the scalloped square paper is by Design House Digital.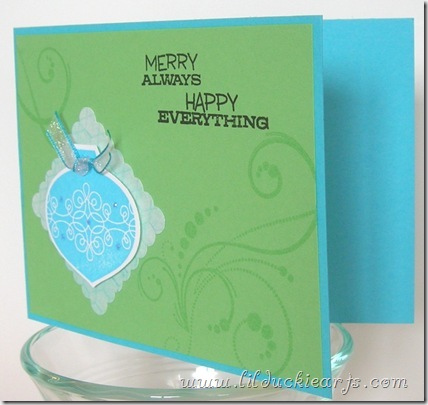 For the ornament, I tied a piece of ribbon in a single knot, and adhered with mini glue dots.  I also added little dabs of crystaline glitter glue.  The swirls are just stamped in VersaMark (or one of the most versatile inks ever).
I'm nearly there!  Only a few more Christmas cards to make this year!