Hiya lovelies,
Have I mentioned I love you?  You read my blog; you look at my pictures; you keep coming back.  That warrants love in my books.  So here's a card for ya.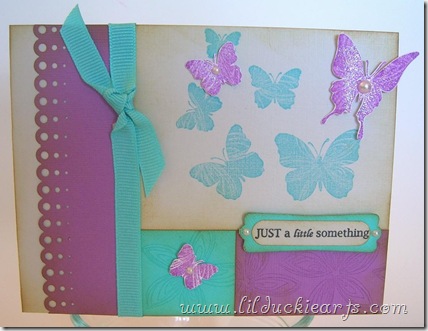 Butterflies!  OK, my picture taking skills have been rather lacking lately.  I have a really good excuse today.  I was called by a school principal to ask if I could fill in for a teacher who's leaving, while they try to find a replacement.  He also tried to convince me to apply.  I'm pretty sure I don't want to be teaching grade 6 French Immersion full time, but you never know ;-)
So this card got put together while I was madly scrambling teaching materials and thoughts about classroom management.  I was still able to stamp without smudging everything!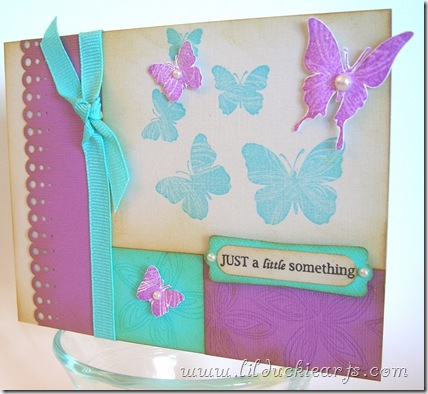 I used the 'kissing' technique on the butterflies to get that little pattern in them.  Also, the purple butterflies are embossed in a lovely clear sparkly embossing powder.
This card's from the current sketch over at Unscripted Sketches.  Head on over to see what others have created.
Here's the sketch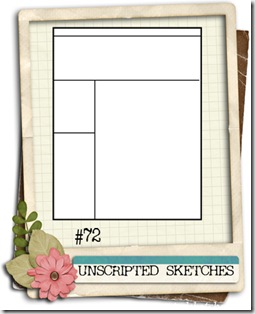 Have yourselves a fabulous week.. and hopefully you'll hear more from me within the next few days!