Hi there,
Today's sweet butterfly card is just what I needed to cling to what's left of my summer.  Back to school/work for me in just over a week!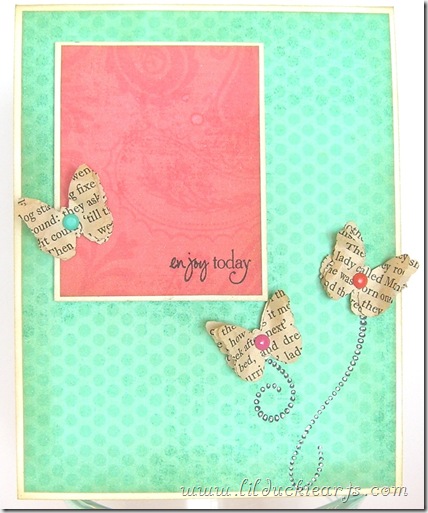 I get all giddy and girly when I play with vintage book paper things, like these butterflies.  I just adore them!  I did the centres with some bright and cheerful brads, and added some shine to their trails with a glittery gel pen.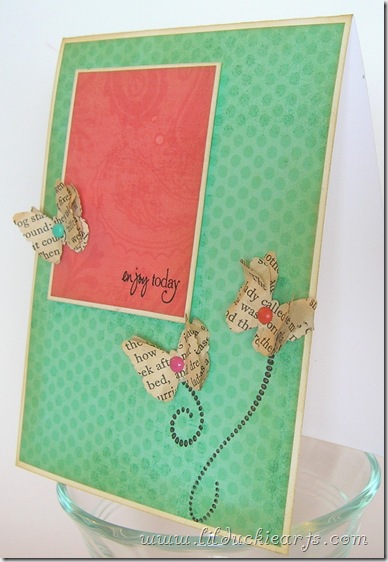 This card's from the sketch below – over at Unscripted Sketches.  Simple and pretty.  Thanks, ladies!