Heyya!
Well, it's nearly my birthday (in 3 hours), so I'm celebrating a bit early.   I was perusing the Moxie Fab website and came across the latest trigger.  It is trigger Tuesday, after all!  Well, I fell in love.. let's just say that all things wedding make me want to get all crafty and creative.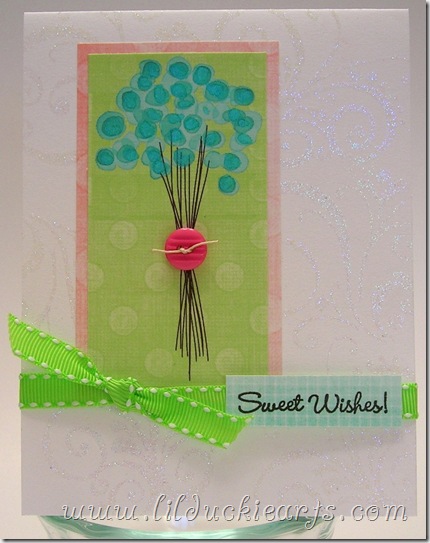 I feel like this card could easily be birthday appropriate too.. how clever ;-)  But anyways, about the wedding bits..  You should see the trigger: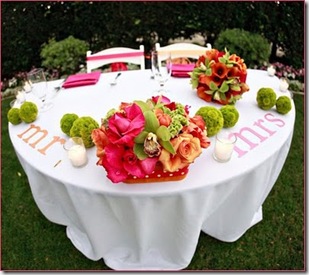 I loved the green, the pink, the orange… and the crisp, crisp white!  I also adore the stencilled mr & mrs.  That's where I got my inspiration for the subtle swirly background in psychedelic embossing powder.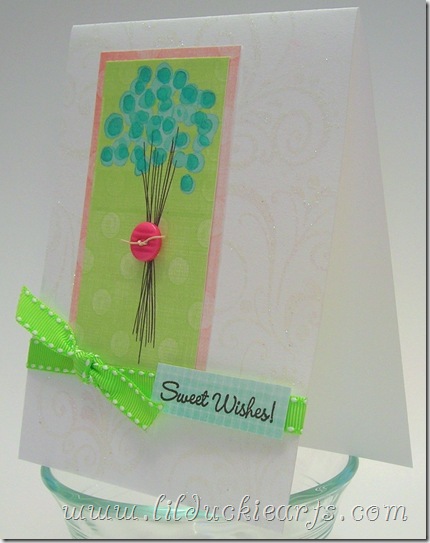 This bouquet and patterned paper are both from a digi kit that I got from 2 peas in a bucket.  I added a wee bit of Twinkling H2Os to the flowers for some shimmer.
Oh weddings.. so much fun to get all creative for…
Happy crafting,