Hiya!
I recently had a birthday to go to.  A friend turned 30 (no one's counting!), so I wanted to give her a nice little gift.  I made a pair of green dangly earrings (sorry, no pictures), and then needed a nice gift bag to put them in.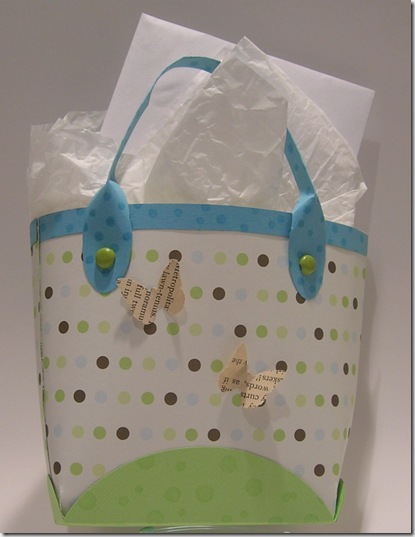 This is my first attempt at this bag, and I think it went pretty well.  There's always room for improvement, right?  I definitely love the little butterflies!
I got the fabulous purse template over at Creations by AR.  It's a bit finicky to glue together, but is super cute if you can get it all to stick and stay put!