Heyya, so this week has been supercrazybusy! (new word).  I had a hockey tournament from Thursday to Sunday, with some work thrown in the mix.  5 hockey games later and I'm tuckered out!
So you can imagine how it was difficult to work a date in there.  Well, we did watch House together one night.. that's sort of our thing.. but what I'd call more of a date is when I made a new recipe and we got to eat it together at the table.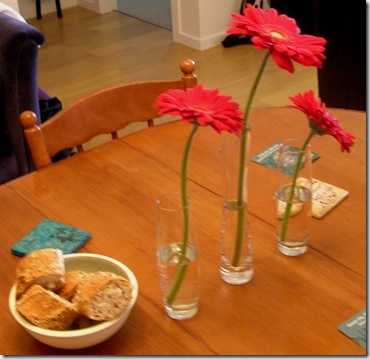 The menu: cioppino – minus mussels because I couldn't find any fresh ones at the grocery store.  So that and some delicious crusty multi-grain baguette.  YUM.
I like dinner dates because it allows us to unwind and talk about whatever strikes us.  Only problem with this one was that I was pretty tired, thus brain-dead.  I had a hard time keeping up any sort of conversation. The next date will be better, I promise!
Look at this delicious bread!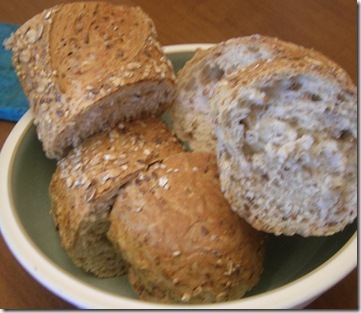 Check out Simply Modern Mom where Tiffany and others have posted their dates this week in Project 52: Date Night.