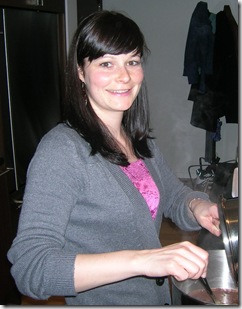 Hi friends, it's date night again!  This was my week, so I planned a date that I was really excited to do and hoped that Nathan would enjoy as well.  So dum da da daaaa… we made cupcakes!
I found a recipe for what is apparently the best chocolate cake ever from The Pioneer Woman (we just made the cake, not the topping, because an icing was to come).  Well, it wasn't the best ever, but it was pretty good.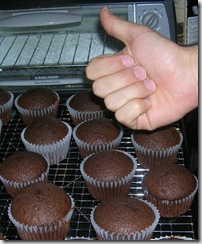 Nathan helped me out with measuring and stirring and all that good stuff.. And while the delicious chocolate treats were cooling, we set out to make ourselves some icing because hey, we had a recipe for the "best frosting ever"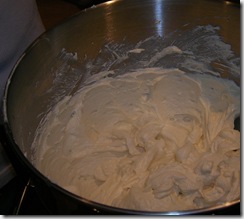 aaaaand frosting fail! It turned out ok, but it just didn't taste good!  It was bland and boring.  If I'm going to stick a pound of butter and sugar into my body, it had better taste delectably sweet and delicious.  Not like toned down whipping cream.
The cupcakes looked cute though!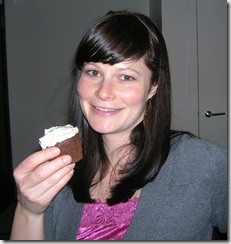 And how was the date, you ask?  Ummmm wellllll…. I was cranky and feeling under the weather.. and Nathan hates to cook.. so apparently for him, it was pretty much the worst date ever.  *le sigh*  Oh well, I can do cooking dates with friends who like to cook.
Check out where Project 52: Date Night began, over at Simply Modern mom, and take a look at her date as well as what other participants got up to this week!