Looking at this picture makes me antsy.. to go on another trip!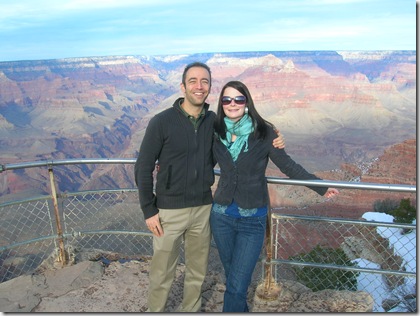 Isn't it great?  This is from the last trip that Nathan and I went on – our belated honeymoon in Vegas.  Well, we were lucky enough to fly to the Grand Canyon and tour around a wee bit.  I just love this picture (almost looks like a fake backdrop, eh?)  It really makes me want to pack my bags and get some more travelling in.
Alas, that probably won't be happening for a while, but I certainly can't complain, as we've done way more than our fair share recently!  We went to China in August 2008, Washington DC in Feb. 09, got married and did some local travelling in August 09,  Cancun in November 09, then Vegas in January 2010.  Lucky us!
So for now, it's teaching, card making (and other crafting), sports playing, and wife-ing.  Check out this amazing tutorial on how to make beeeeeautiful paper roses over at Little Birdie Secrets!  I definitely covet them and am desperately searching for the perfect 6-petal flower punch.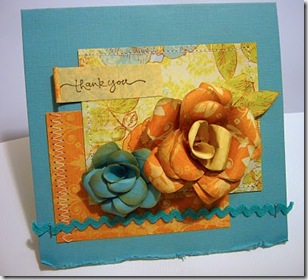 Are you drooling? I sure am!