I got myself some new cupcakes and they're deliciously yummy.  Oh, don't I wish I could eat them!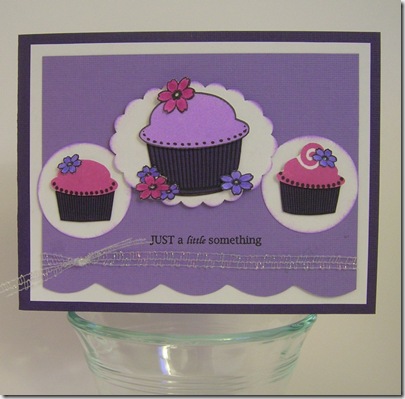 This could be enough to get me to actually bake some real ones tomorrow.  It's a shame that I've been trying (and failing) to eat healthy recently.  Every day I start fresh and every day I seem to come up short on this goal.  But that's ok when it's because of a tempting cupcake, right?
This little card is for an Everything but the Kitchen Sink Challenge that I just found.  Their sketch is super cute!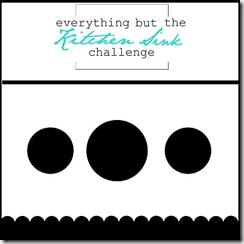 I'd say that this card doesn't strike me as particularly "my style" but hey, I'm branching out here.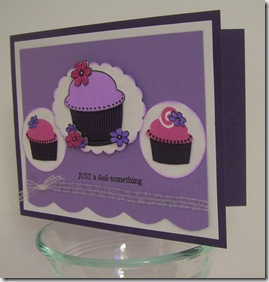 I'm so happy that I discovered Verve Stamps.  They have so many lovely ones, like these cupcakes.