I stumbled across a fun card sketch challenge over at the Just Us Girls site.  You can see the specific challenge here.  They've teamed up with Dawn from Wplus9, and the winner of this fun challenge gets 2 stamp sets from Wplus9!  Fun times!
I love challenges like this because they force me to do some creative thinking and play with all my supplies.  I never know what I might come up with.
And now for my take on the sketch – I wanted something springy and fun but not all yellows and purples and greens. Brown, turquoise and dusty rose?  Sure.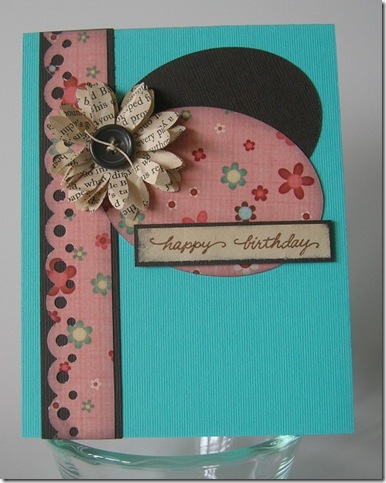 The border piece is from one of my favourite Martha punches.  For the flower, I used a punch to punch out 5 layers from an old book.  The "happy birthday" sentiment is also stamped on that book paper.  I really had fun with this card!  And I love love love making those book-paper flowers.  I'm sorry to say that I don't have any WPlus9 stamps yet, so I couldn't work with any in this card.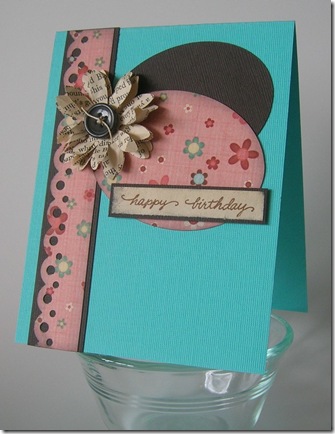 This is the great sketch that I got to work with and interpret to my heart's content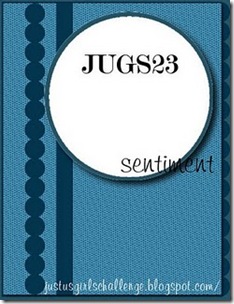 Have a go at it and see what you can come up with.  There's a spot to link to your creation on the JUGS site.  The deadline is at 9pm EST on Thursday March 11th, 2010.