Who doesn't love cupcakes?  They're my favourite.  In fact, I made them instead of a cake for my wedding.  Yep, 120 cupcakes later and I still might make them again!  I even hand made little gumpaste flowers for each one.  Check it out.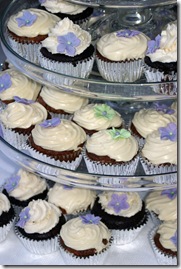 Here's a sweet and simple cupcake card.  I really like the sentiment in the middle "hey cupcake." It's a wee bit cheeky!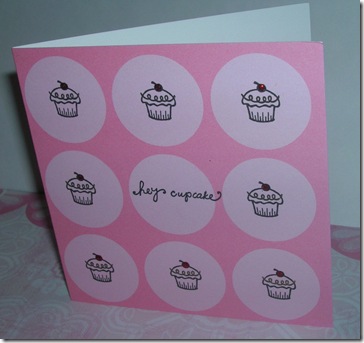 The card comes with the circles – by AMuse.  The cupcake stamp and the sentiment are also both by AMuse.  I just stamped everything in black ink and added a touch of sparkle with some red glitter glue on the cherries.