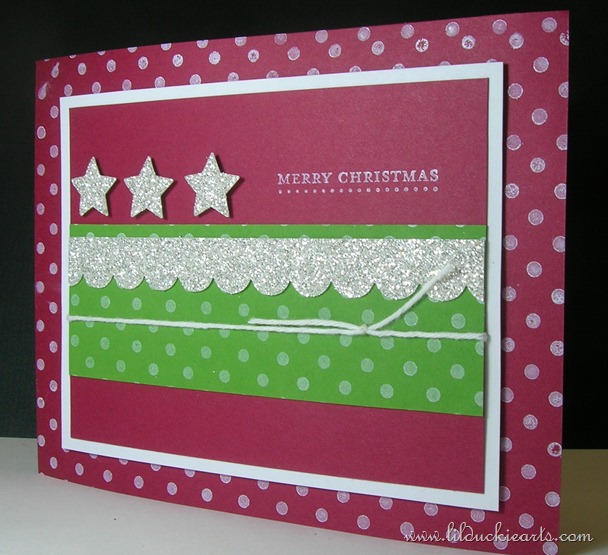 Heyya!
The days are ticking on. Cookies are baked, cups of hot chocolate have been drunk, and the eggnog's just right around the corner there. I've even wrapped a bunch of gifts! Hopefully I'll be done my shopping in time for the big day!
Now all we need is some snow.. but only the kind that sticks around to look pretty for a few hours, then disappears as soon as anyone needs to drive anywhere.. cuz let's be honest, Victoria can't handle snow!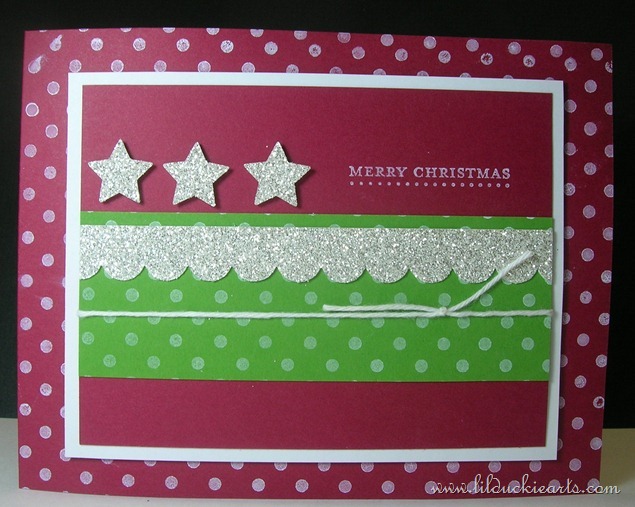 Materials:
Gumball Green, Whisper White, and Raspberry Ripple cardstock. Silver Glimmer Paper.
Whisper White ink.
Teeny Tiny Wishes and Distressed Dots stamps.
Scallop border punch and Merry Minis Punch Pack.
Whisper White baker's twine.