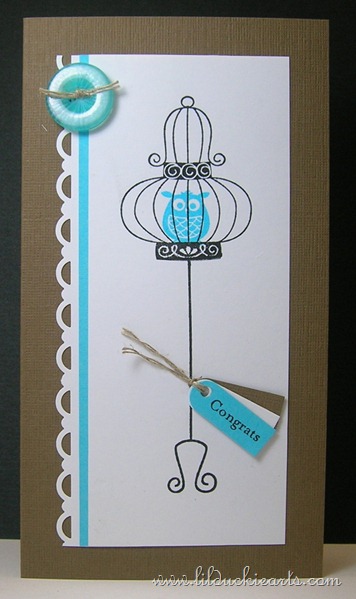 Hiya,
Some good Friends of mine recently moved into a new (to them) home. It's such an adult home (ie: totally not a basement suite). They threw an epic housewarming party – tame by day, a bit more exciting as the evening progressed. As per our usual, we headed home pretty early with the babe.
Guys, thanks for the fun party!
Here's a little housewarming card I made them. Note: Mr. Owl's got a new home too.. see?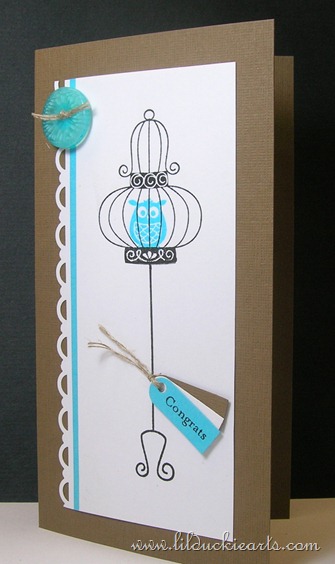 Materials:
Tempting Turquoise, Whisper White, and Soft Suede cardstocks; Tempting Turquoise and Basic Black Classic Stampin' Pads; Tempting Turquoise button.
Linen Thread, Scallop Trim Border, and Word Window Punches, and Crop-a-dial.