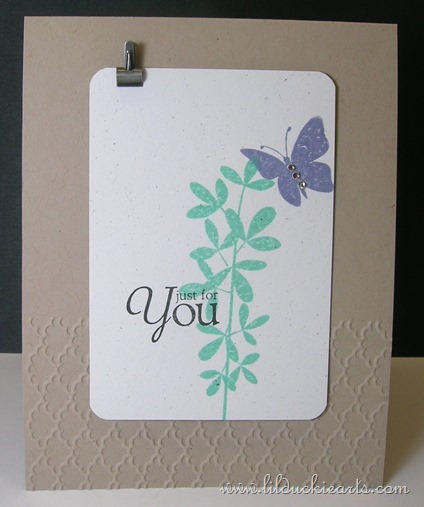 It's been a crazy last few weeks. We packed up the family and made our way to Osoyoos for a week. Osoyoos is a little gem of a town on a lake in the interior, near Penticton and Kelowna. It's surrounded by amazing wineries. Seriously, the wineries are everywhere.
I went a bit wine crazy, convincing myself I was building up my wine collection. I definitely built it, and now I'm working on whittling it down. A glass a day is good for my mommy brain.
The rest of our time was spent swimming, playing fun games (most of my husband's extended family – 14 of them! were there), and playing with baby L. Now we're back, and needing a bit of a holiday from our holiday.. yahknow?
I was inspired to make this card the other day. I love this little butterfly.. all whimsical and pretty. It reminds me of the little white ones in our yard with softly rounded wings. Watching them flutter around is pretty neat.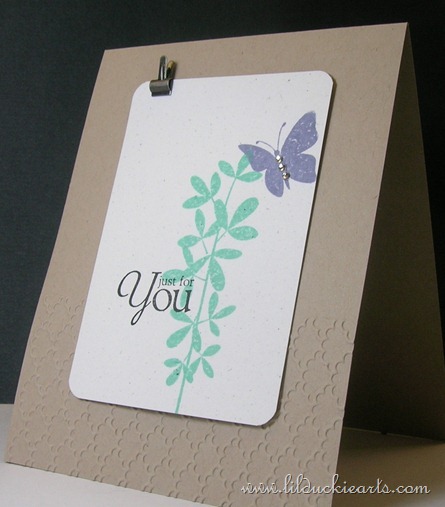 Materials:
Crumb Cake and Naturals White cardstocks.
Basic Black, Pool Party, and Wisteria Wonder Inks
Corner rounding punch, and library clip
Big Shot and Fancy Fan embossing folder