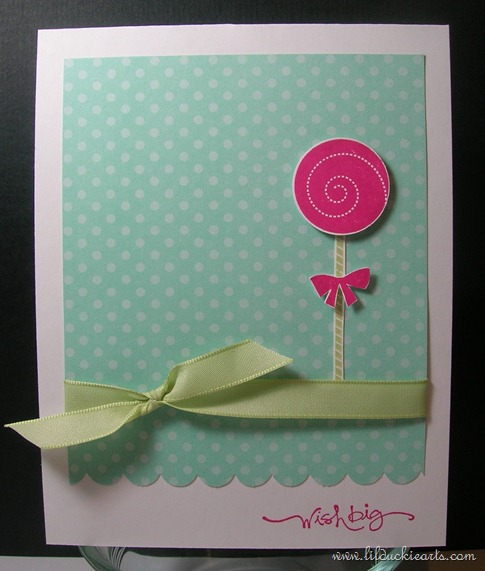 Heyya,
I managed to make a card, and take pictures of it, while feet were jabbing my ribs in Twilight style. Ok, not that bad, but she does have a penchant for rib kicking!
I felt like these colours would be very clean and fresh looking – a nice contrast to the heavy food I've been gobbling up over Christmas and New Years, yet still with a bit of a winter touch. And hey, you could easily make this card in about 5 minutes.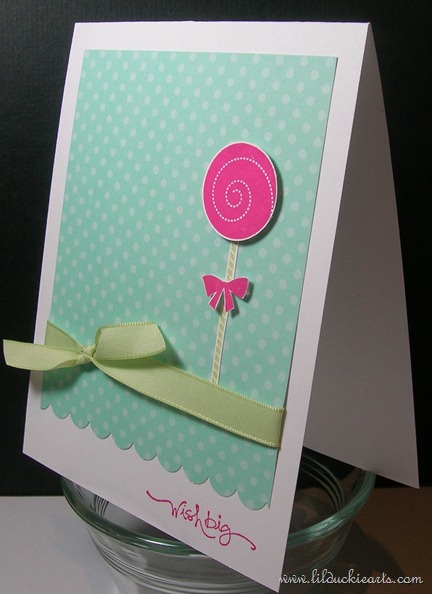 I've used a combo of Whisper White, Certainly Celery, Melon Mambo, and Pool Party. It's going to be a very sad day for me when Pool Party gets discontinued.. but maybe it won't happen?
The lollipop's punched out with a 1" circle punch. Easy!
Reminder:
I've got a couple classes coming up. One is tomorrow (Wednesday) night at 7pm, and the other is on Sunday (the 15th) at 1pm. Let me know if you'd like to sign up to make some beautiful cards!