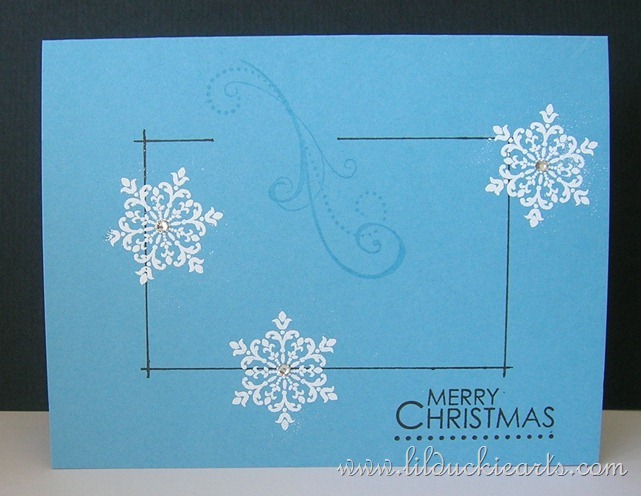 Hello, and happy Monday!
I have a final card from my Simple Embossed Christmas Cards class to share with you today. This card came directly from Maile Belles. She's such a talented lady!
I used the Bright Hopes set for the snowflakes. The swirl and sentiment are both from the Season of Joy set. I stamped the snowflakes in VersaMark, then embossed in White. After the embossing I added the VersaMark swirl, the outline, and the black sentiment. I finished it off with some gems and that was it!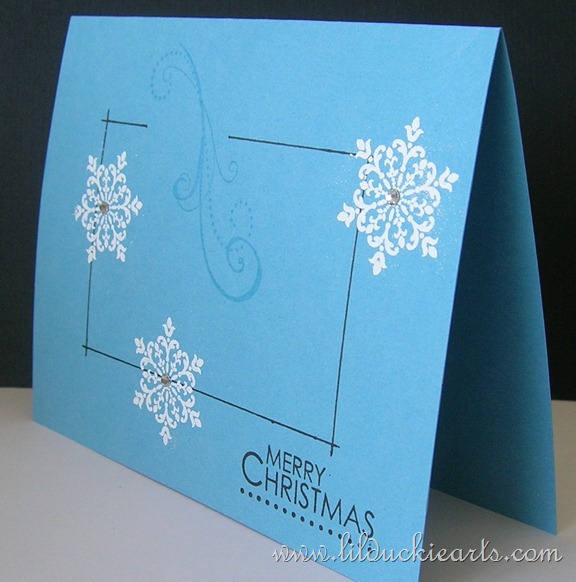 Now, to pretend that the raindrops on my window are actually softly falling snowflakes… Much prettier!